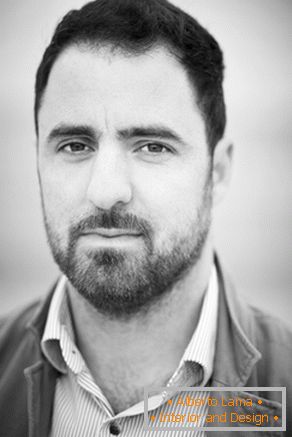 Alex Hull was born in 1981 in Chester, UK. His passion for working with natural materials and in particular with wood comes from his father, a professional carpenter.
Alex was interested in design from an early age, but as a child he wanted to do more car design or architecture and even built a Scandinavian-style house in the backyard.
In the end, Alex Hall stopped at the design of furniture, worked for a long time at the company Silverlining, which was engaged in making custom-made furniture. Alex quickly took the place of the chief designer in the company, bringing in it a lot of innovations with an emphasis on modern technology and materials.
In 2012, Alex created his own interdisciplinary studio, working on private orders. His latest works can be seen at the past PAD exhibition in Paris, held at the Fumi Gallery, in March.
The complex of furniture, consisting of a leather sofa and a pair of armchairs was designed by the English designer Alex Hall, for an exhibition in France in March 2013, inspired by the shapes of sea waves.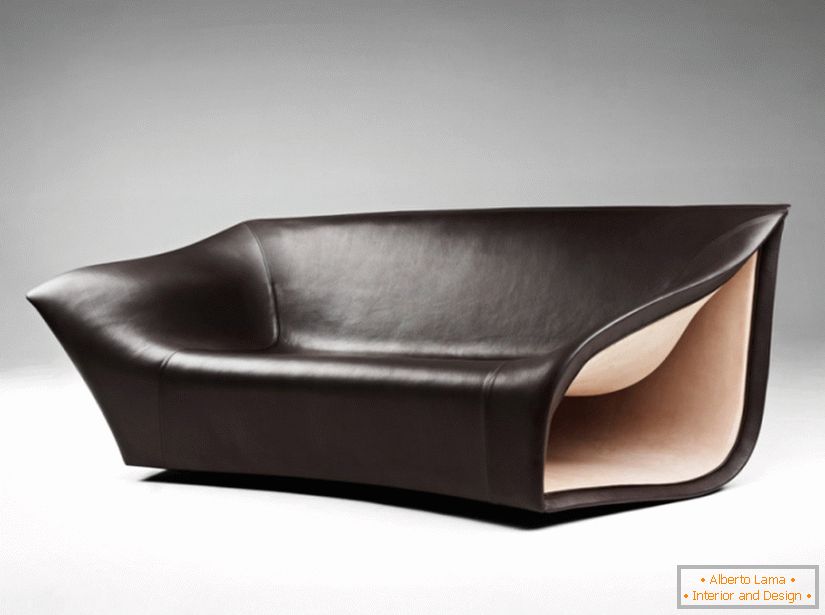 The leather complex was designed separately, the first part of it was a sofa, it was made in 2012, for the PAD exhibition in London, the second part of the set consisted of chairs that fit perfectly into the design of the sofa and look great from any angle.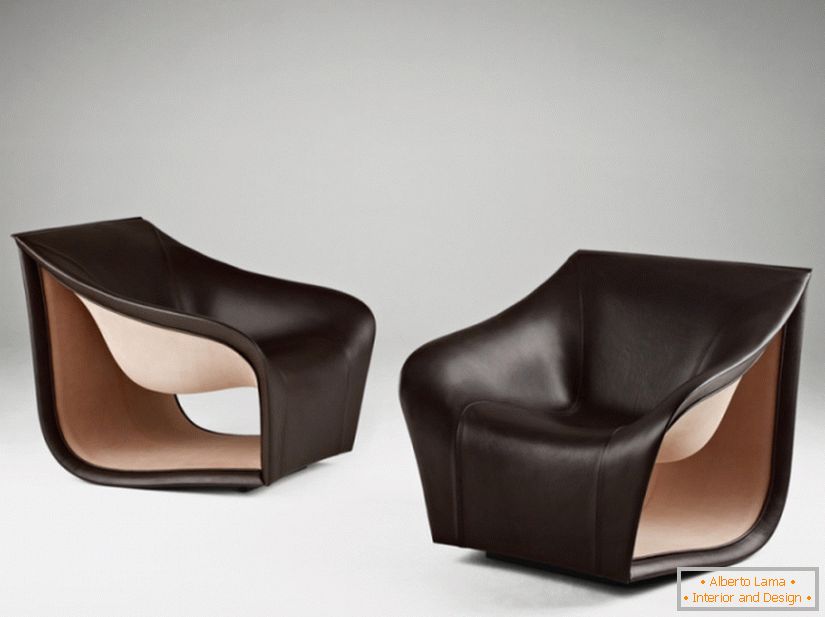 The concept of the project was inspired by the movement of waves and composite materials for surfboards. Asymmetric bends of the sofa and armchairs surprisingly "embrace" the human body, which makes it possible to spend time on them as conveniently as possible.
Photogallery Total | 8 pictures