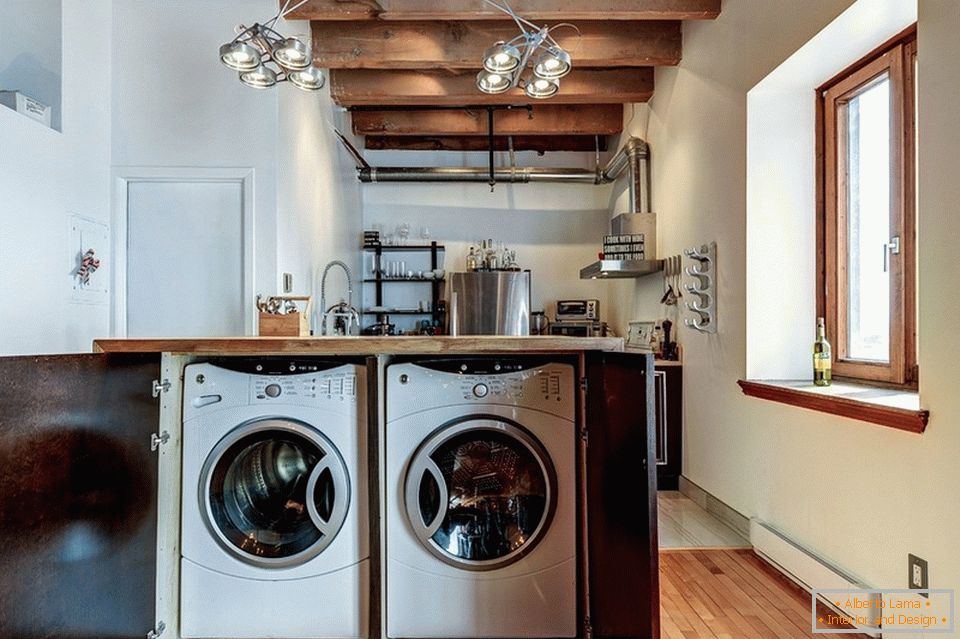 Let's talk today about the work of the famous architect-designer Sébastien Millette, who is accustomed to approach the matter professionally and creatively. This project is to build a tiny kitchen.
Below are some secrets of the master that will be useful for many of our visitors. Do not miss!
As Millette noted, the room is very narrow and has a U-shape. Therefore, in the first place he installed wooden beams on the ceiling, so as not to block up the room with high cabinets.
Washing machine and dryer he put in the table, next to the plumbing lines. If necessary, they can be easily hidden.
To obtain such a deep place, the specialist glued the countertops of Ikea Numerär. In addition, he left a small overhang to accommodate the chairs.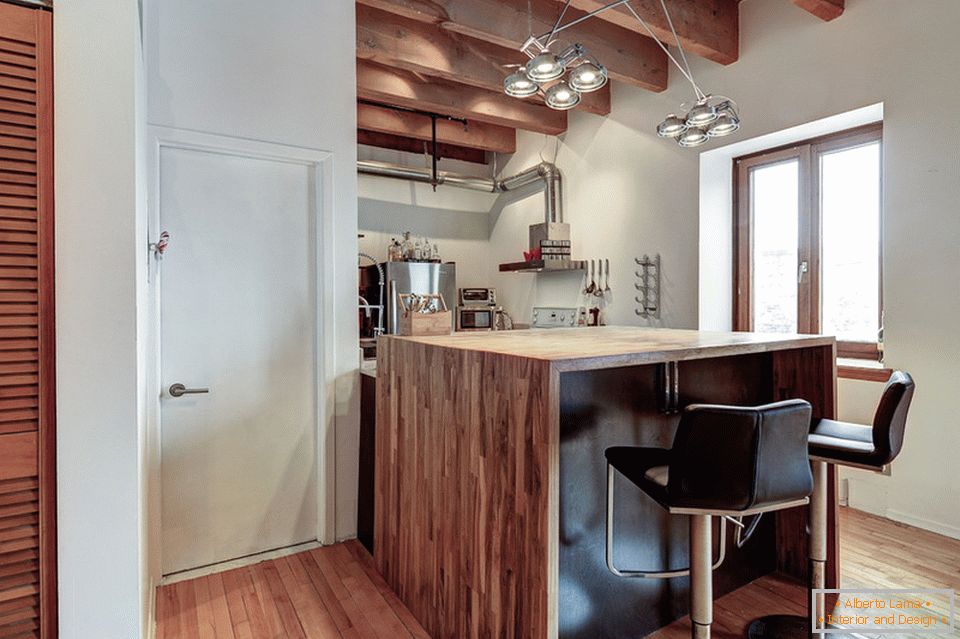 Thus, on the one hand, it turned out a large work area in which you can store various cutlery, and on the other - a dining table.
The distance from the intermediate partition to the technology is 15 centimeters. Plumbing and electrical cords pass through a hole in the back of the structure and are brought to the wall, near the kitchen cabinets.
Two doors are made from the panel of The Home Depot, which fit perfectly into the overall design. That's all, the problem is solved!