Mobile kitchen Camp Champ
Mobile kitchen is perfect for living in small rooms. Ideas for such a small interior can be used for both campsites and for ordinary apartments to save space. Core77 offers the ultimate portable kitchen option for compactness, mobility and agility - Camp Champ.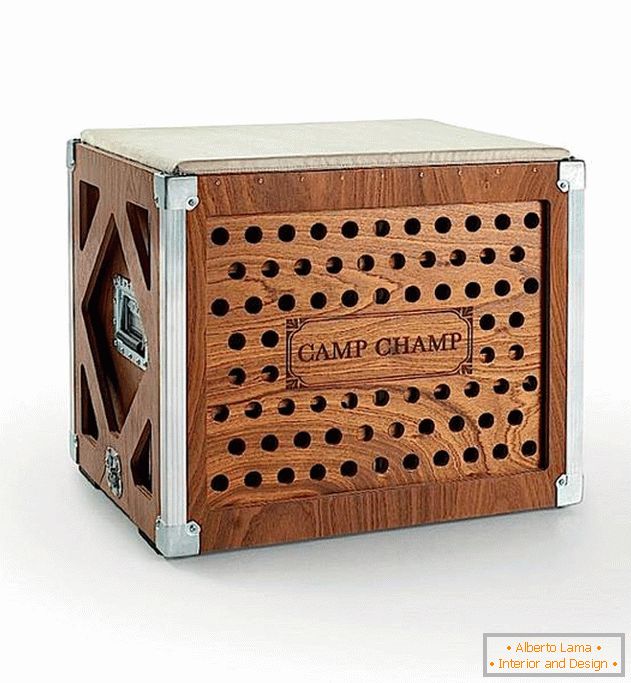 Camp Champ in the folded form
This comfortable kitchen folds into a tiny cube, where there is room for almost everything: spices, dishes, knives, a teapot and a corkscrew. In general, Camp Champ accommodates a full set of first class equipment for a group of up to 6 people. When assembled, the kitchen moves easily and the equipment is safe. Therefore Camp Champ is perfect not only for long trips, but also for a garden or boat trip.
The kitchen owes its ergonomics to the creators, who used only light materials, such as plywood, and did not skimp on equipping the kitchen, which was chosen without compromise. The functionality, aesthetics and rationality of the kitchen has been repeatedly tested by both creators and users.
Like any handmade product, Camp Champ costs a little more, but, even despite the increased cost, it will definitely cost less than the complete arrangement of the kitchen area in the house or apartment.