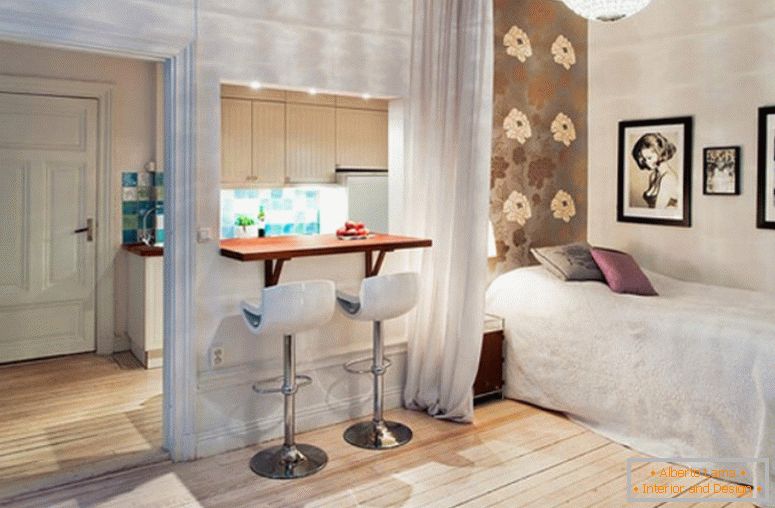 The owners of this small room decided to partially remove the wall, which was located between the rooms and make a window in it.
In the aperture, where there was a partition, now there is a dining table, which is installed in such a way that its two halves are in different rooms.
On both sides of it there are bar chairs. From the furniture in the main area there is a double sofa and a single bed.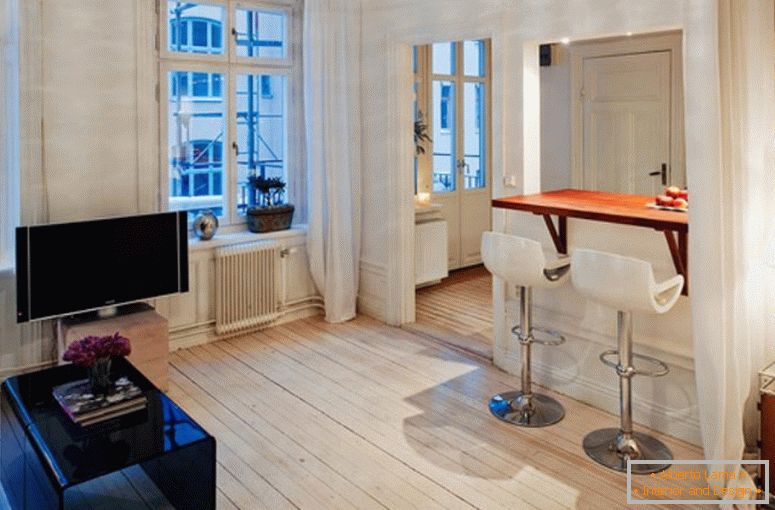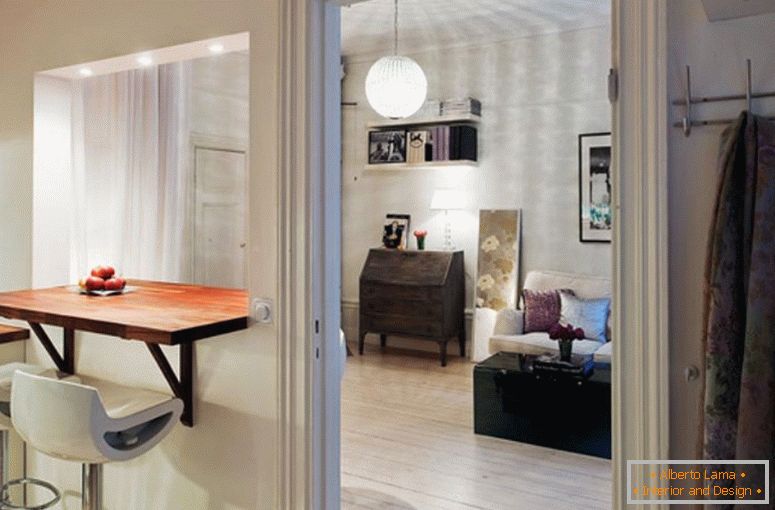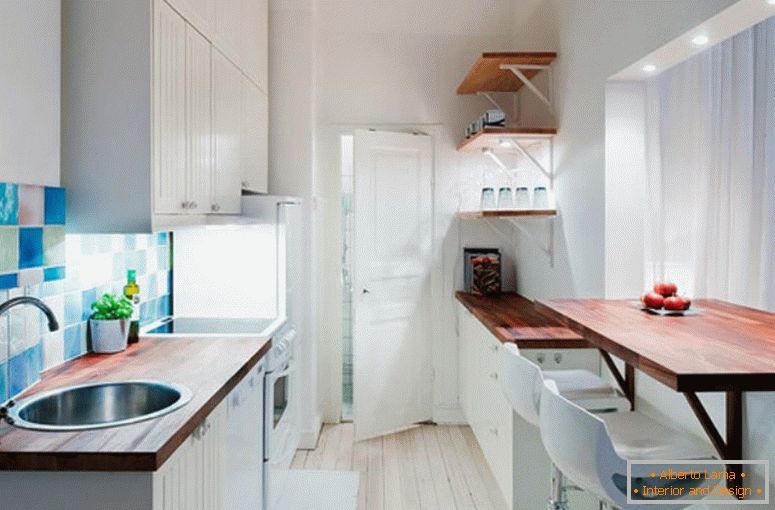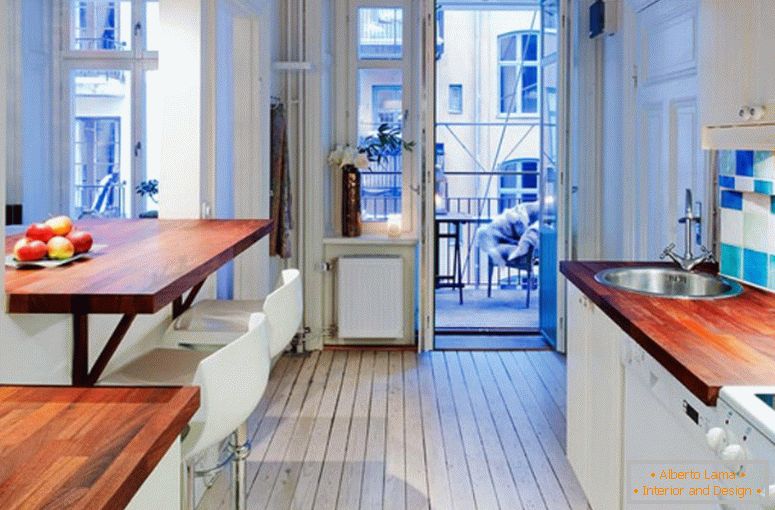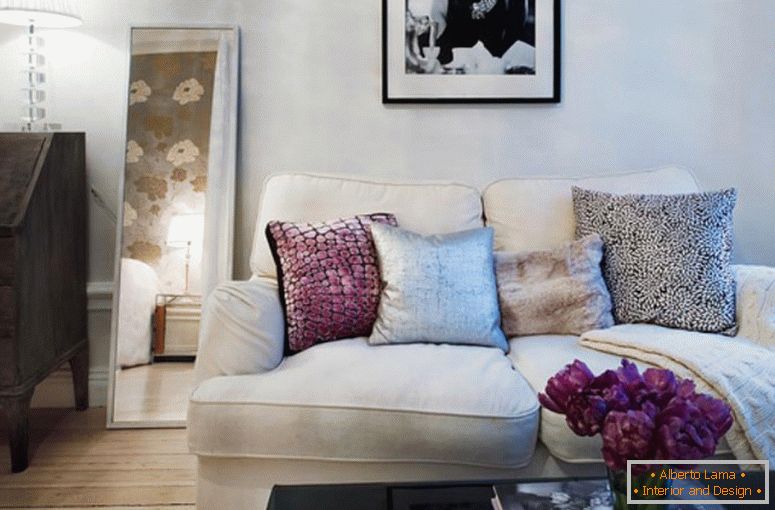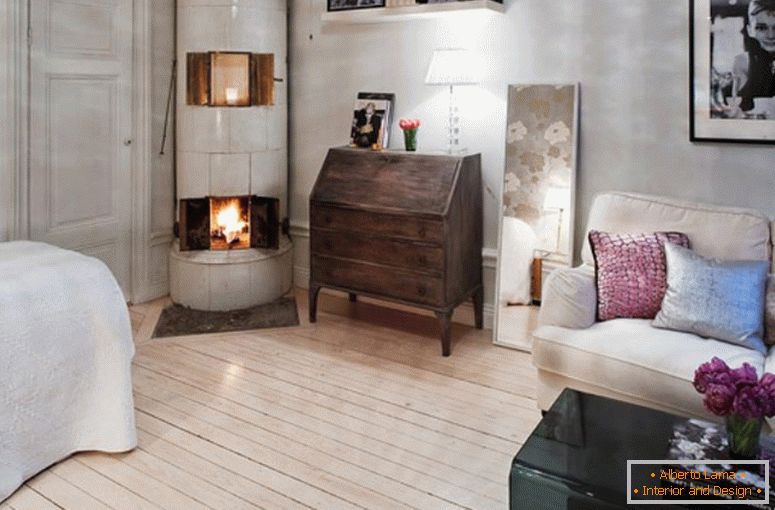 The bed is fenced off by a beautiful transparent curtain, thereby being a barrier separating the sleeper from the main space. Thanks to an additional window, the entire apartment is filled with natural light.
In the corner there is a fireplace. The floor and walls of a light shade help visually increase the space.
From the long kitchen there is an exit to the balcony, it comfortably accommodates furniture, which can be used for dinners in the fresh air. The result is a magical cozy nest.