New Year's holidays are already on the nose, so it's time to reflect on the design of your apartment or house. Last year, we already wrote about the design ideas for the new year, we think that the ideas are still relevant and useful. However, we decided to supplement the list with fifteen more modern and simple.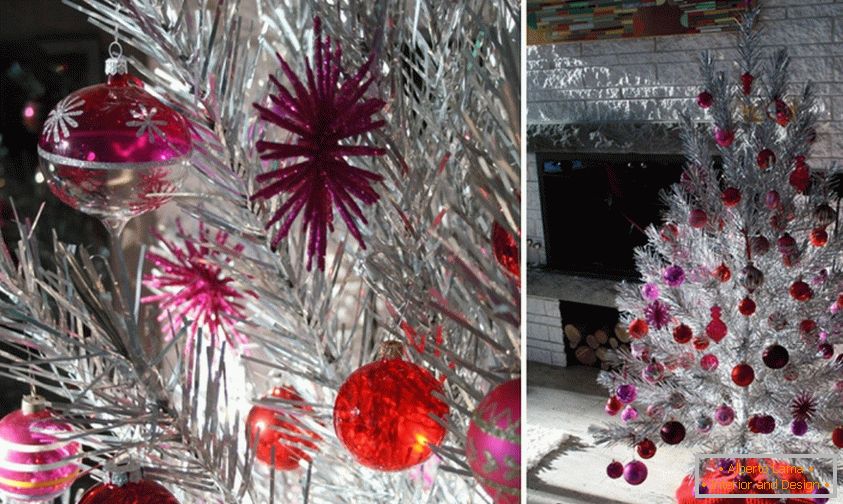 Let's start with the Christmas symbol - Christmas trees. Designer and illustrator Jenn Ski suggested a little return to the retro and use a vintage aluminum tree, decorated with bright red and purple toys. Juicy colors look great on a silvery white tree.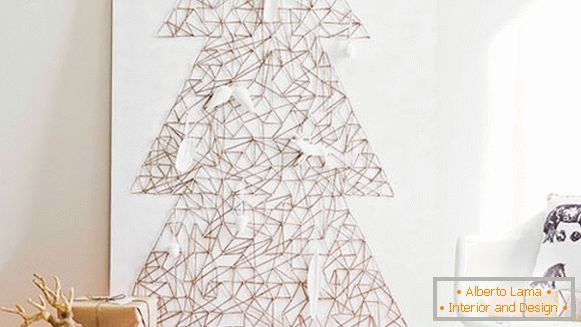 Looking for options for Christmas trees own hands? Then this is just for you! An unusual Christmas tree made of toothpicks and small wood chips.
Just as interesting idea of ​​the New Year tree was proposed by John Deer, making it using birch and aspen logs of different lengths, extending to the bottom of the improvised tree.
If you have enough time and patience, then we offer you to realize with your own hands an unusual version of the New Year tree, without using the tree at all. For this idea, you will need a number of single-color or close-by-color Christmas balls and a white thread, with which you must hang the balls in such a way that their shape resembles a Christmas tree.
The traditional colors of the new year and Christmas are red and green, but many are already bored. For example, Thomas Dahl offered his version of the Christmas tree in bright colors and ornaments.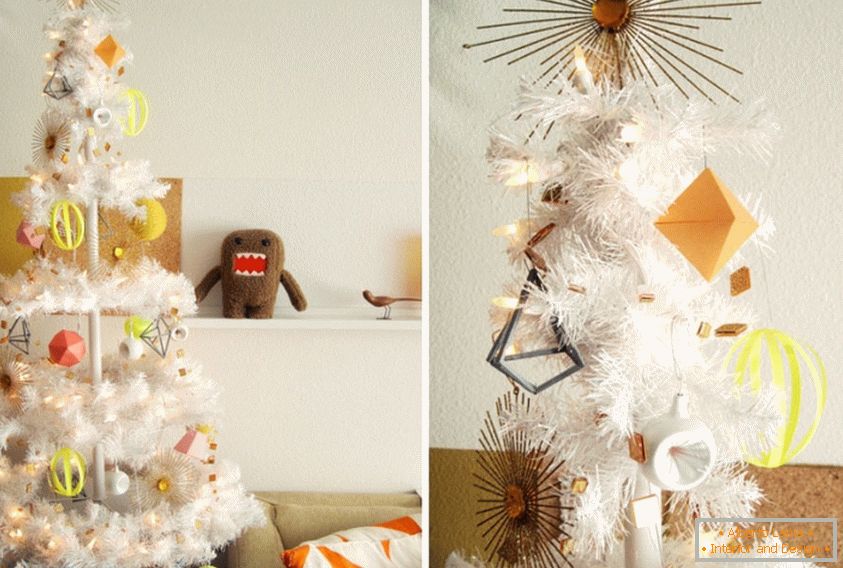 In addition to avoiding traditional Christmas colors, you can also get rid of the standard Christmas tree toys. An excellent alternative to them can be considered homemade paper toys.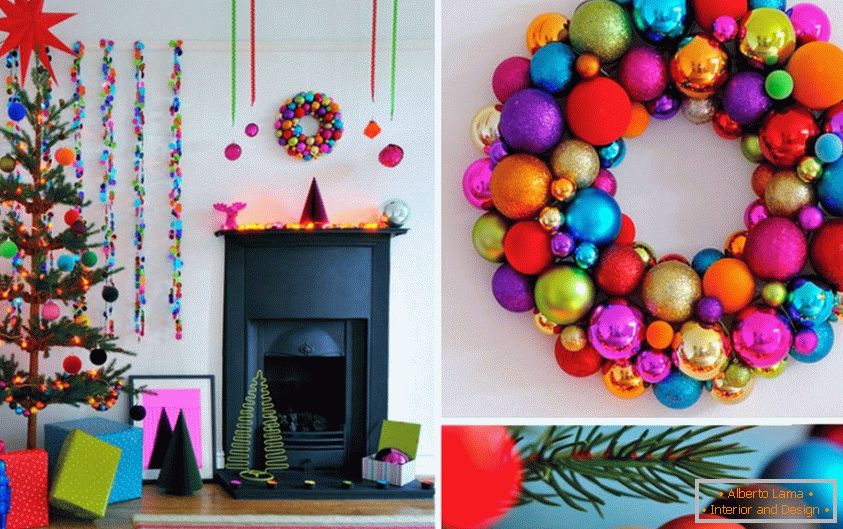 Another unusual example of New Year's tree from the stylist Will Taylor.
Among other things, some people do not have the opportunity to place Christmas trees at home, because there is not enough space for them. Especially for such situations, the following solution was proposed from Bettina Holst.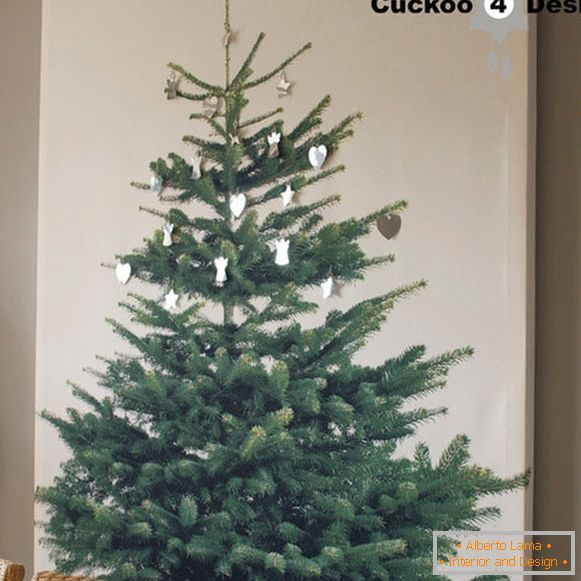 Incredibly concise and practical solution offers Cuckoo 4 Design. The idea is to print a tree on a large cloth flap, and then, stretching it over the whole wall, decorate like a real tree. It looks very realistic, but it does not take much space.
Let's go away from the Christmas trees and think about how best to decorate garlands in your interior. Now there are many different directions in the interior, but not so long ago we found out that retro style is back in fashion! Therefore, rather get old garlands, with large and bright lamps and decorate your apartment!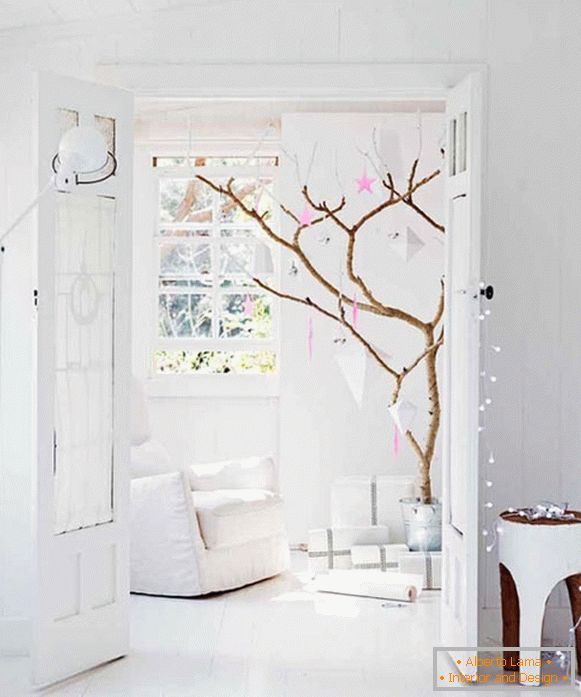 Who still adheres to the style of minimalism in its interior, we hasten to offer a variant of decorating an apartment for the new year from the designer Sarah Ellison.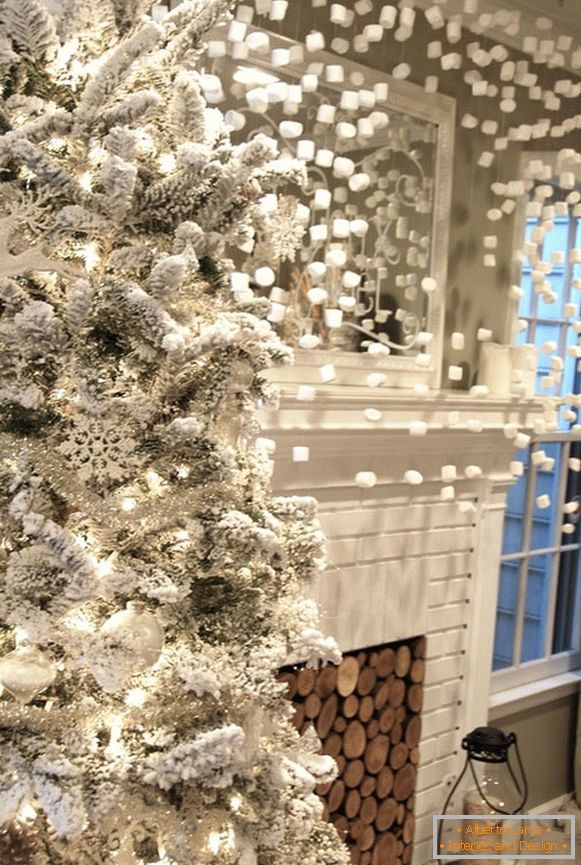 Marshmallow is a traditional American escort during the New Year holidays, but in Russia it can serve as a beautiful decoration for your living room, if it does not suit your taste.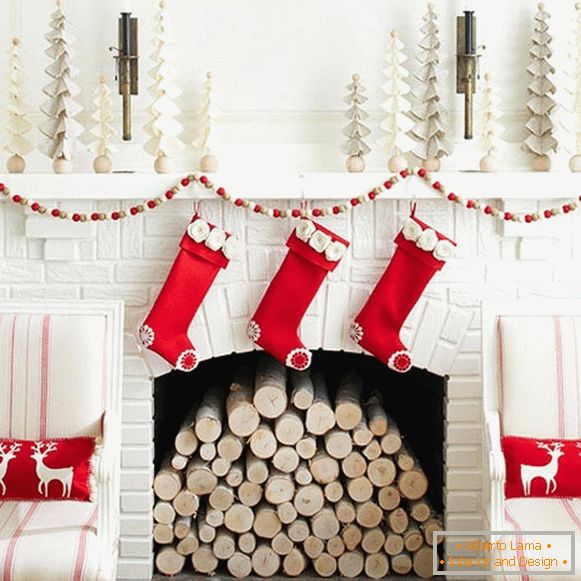 The owners of the fireplace are advised to use it in full. Namely, to light it on Christmas night and hang bright red socks, so that in the morning there were gifts ... or embers.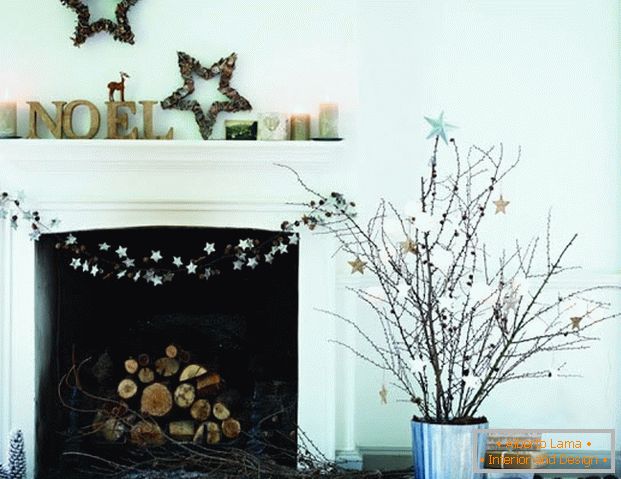 The use of white flowers, combined with wood, will give your interior a Scandinavian look that is somewhere close to Santa Claus!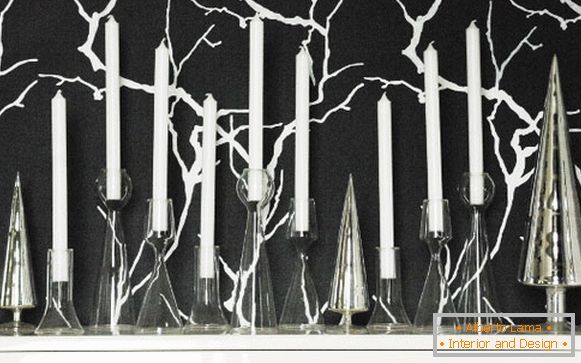 For today, the last, but not the last in fact, idea for your New Year's interior - these are unusual candlesticks and silver Christmas trees, will fit well into the interiors of dark tones.