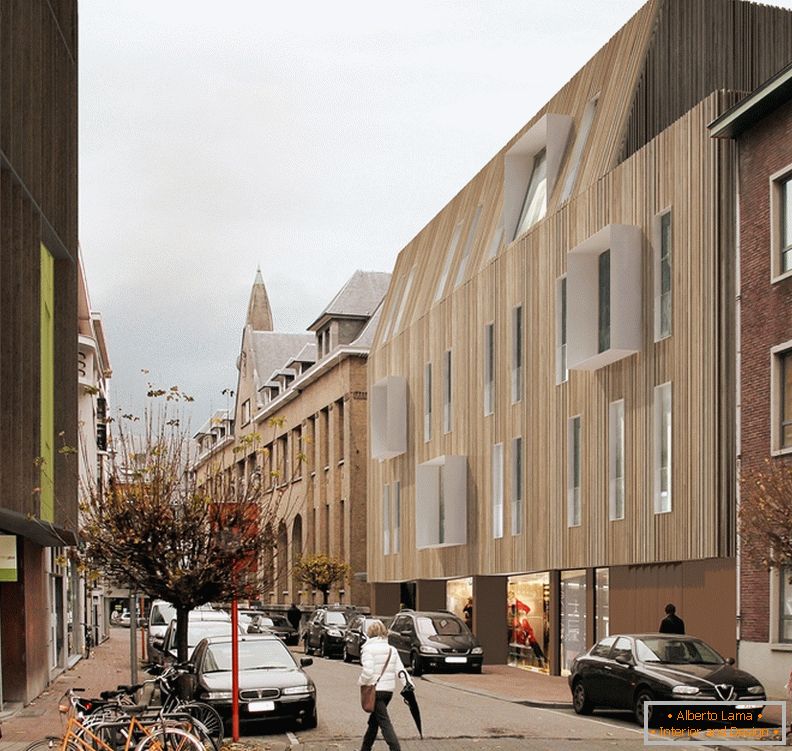 Studio A2o Architecten has developed a new wooden façade for a public building, which is located between the ring road and the large market in Liege, Belgium. Previously, on the second floor of the building was a warehouse store. Now the building was transformed not only externally, but also internally.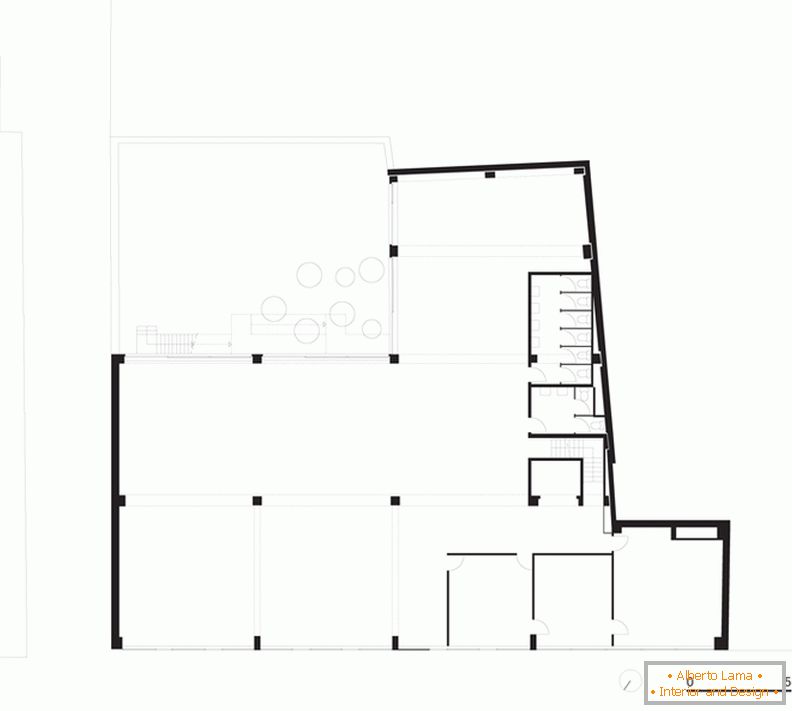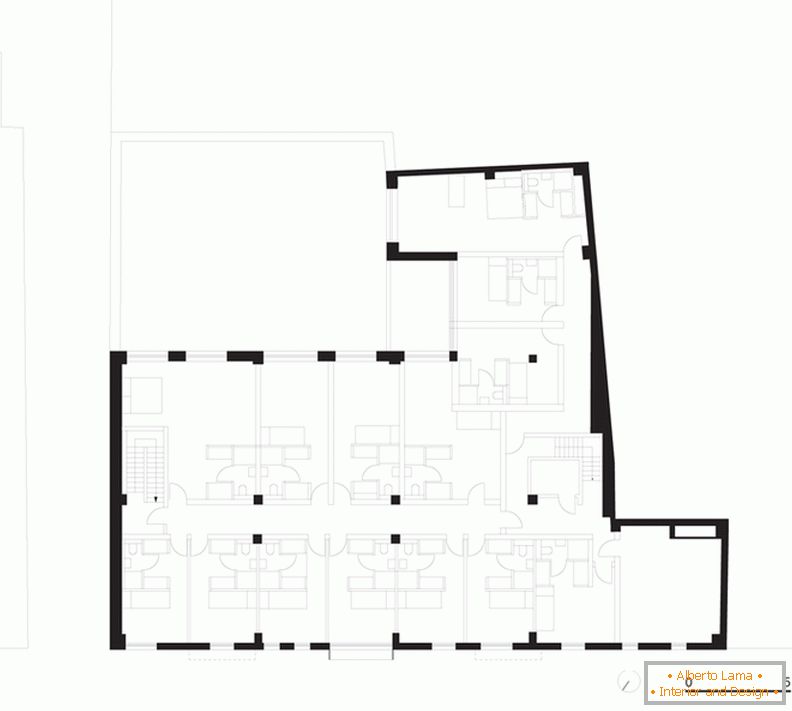 Under the new plan, the second and third floors of the building were given to the student hostel, and the first to commercial needs. All rooms in the hostel are separated by light walls, each apartment contains a kitchen, shower, toilet and places for sleeping. The building was so designed that it was possible to carry out repairs inside the building without any problems, creating an easily disassembled apartment block for this.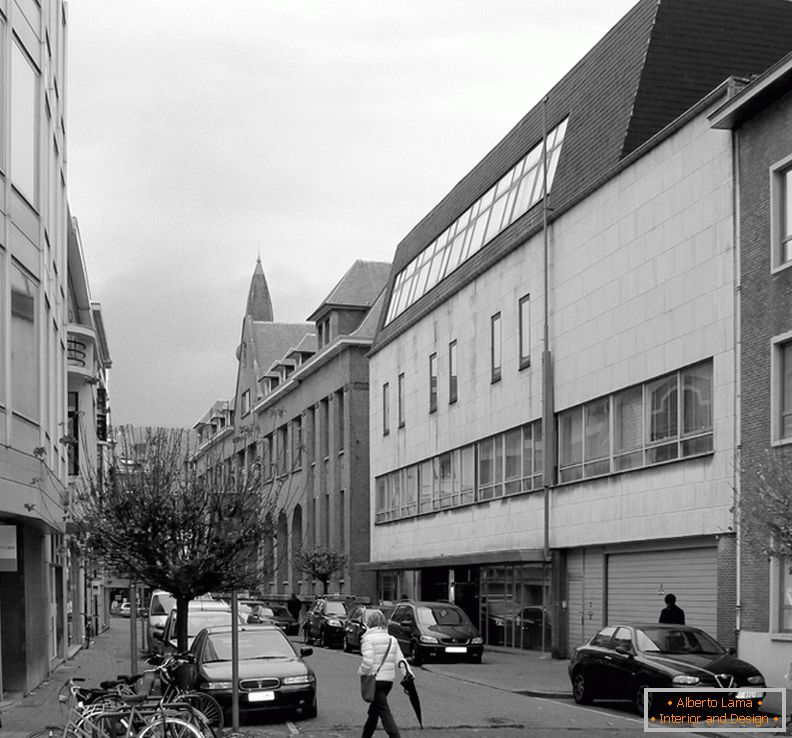 If you look at the old photo of the exterior of the building, the work done by the studio is noticeably noticeable. The building has become more modern, and it has also become less visible from the external appearance of neighboring buildings and merge with the overall architecture of the area.
Photogallery Total | 7 photos