Amazing drawings on the stones from Suzy Chua - an artist with a world name from Malaysia, Henry Lee - a Taiwan artist, as well as Ernestine Gallina - an Italian artist. They are all outstanding personalities who have struck the world with their creations.
Suzy Chua (Suzi Chua)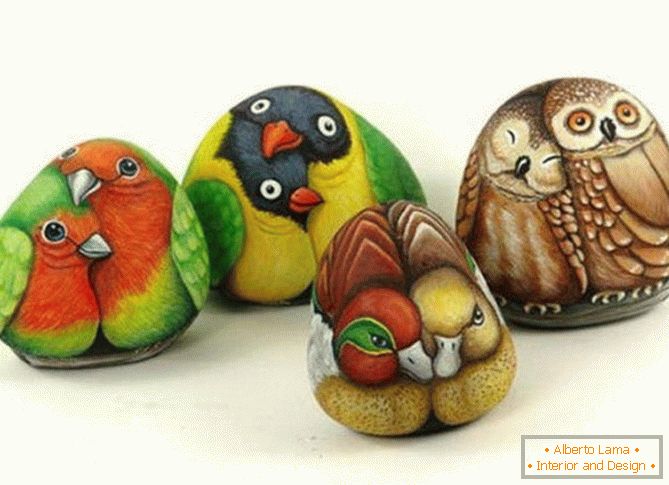 This is a woman who, thanks to her passion, managed to rise from the rank of an ordinary housewife to an artist of world renown. She lives in Malaysia, and her stones began to paint quite by accident. Having no artistic education, she just once decided add a twist to your garden - decorative stones that her husband once brought home.
Genny Lee (Henry Lee)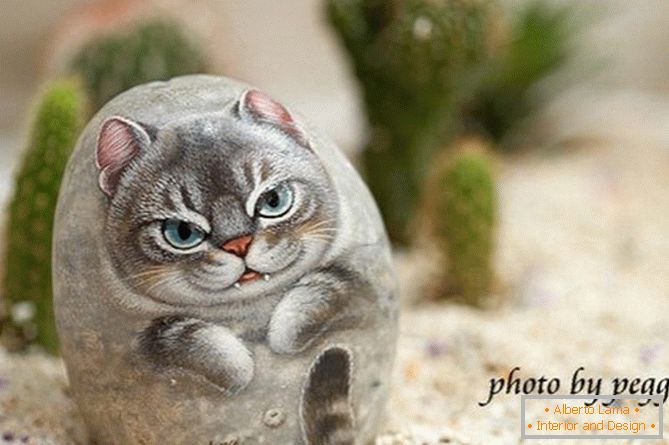 Henry Lee, a Taiwanese artist who makes drawings on stones, unlike Suzy Chua, was a professional artist, but certainly did not plan to connect his life with this kind of art. Just wanting to do nice gift to a friend with his own hands, he once painted for him a stone.
Ernestina Gallina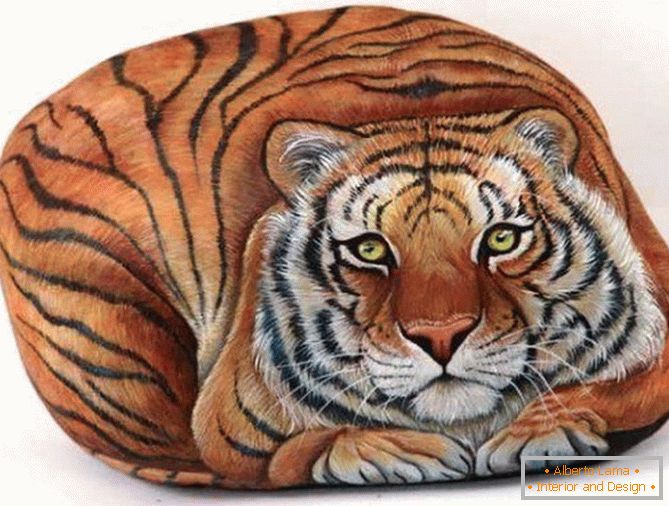 The Italian artist Ernestina Galina outperformed all other amateurs and professionals who make drawings on the stones. She not only herself paints many hundreds of stones, but also transfers her experience, standing at the head of a club of lovers of painting on stones "Rock Painting Club Italia on Yahoo Groups"which itself and organized, drawing attention to a large number of people willing to learn how to make drawings on stones, turning ordinary pebbles into miniature sculptures of animals.
Photogallery Total | 24 pictures