Interior design is developed not only to create a sense of style. The space in which we are, has a powerful ability to influence your subconscious. It means not only the "magic" of different shades, but also the impact of certain types of lighting, and the arrangement of furniture, and many other details. Believe it or not, but the right interior design can make you happier.
In this article, we present you 4 different ways to create the right atmosphere for your home:
1. Symmetry, which makes the design pleasantly simple
Have you ever felt that feeling when you go into the room and his breath stops breathing for a second? No doubt, everyone wants to achieve the same effect in their own home. But, how can you be sure that the whole room in the end will look good if its design is assembled from different parts? Symmetrical arrangement of objects is the simplest way to solve this problem.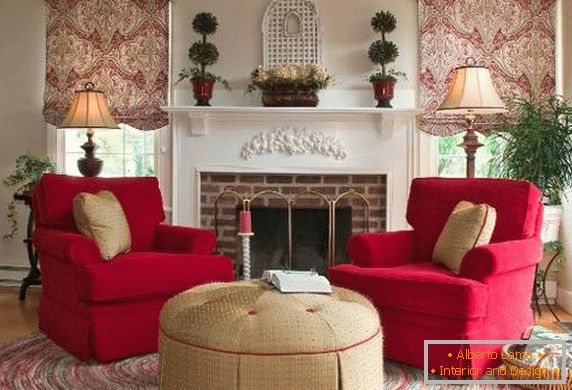 According to Gestalt psychology, even though our eyes receive a variety of pieces of information, but the brain tries to bring all this to a common, simple and recognizable model. In this case, it implies that at first we perceive interior design as a single entity, and only then we consider its individual elements.
The symmetrical interiors presented in the photos below are easy to enjoy at a glance because they contain simple information, which requires a minimum amount of time to process our brain. Two sofas on the sides of the fireplace, two bedside tables on the sides of the bed - these are the classic examples of symmetry in space. All you need to do is set the center line and mirror the room with respect to it. Choose a mirror-like design, if you want to increase your chances that your guests will be delighted!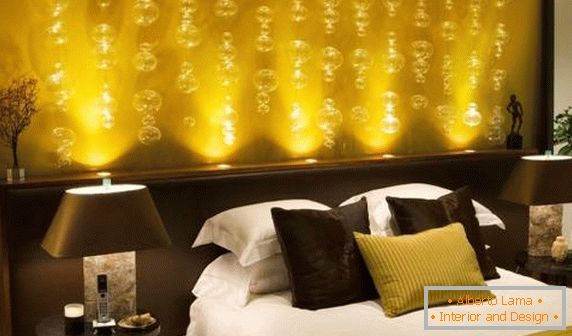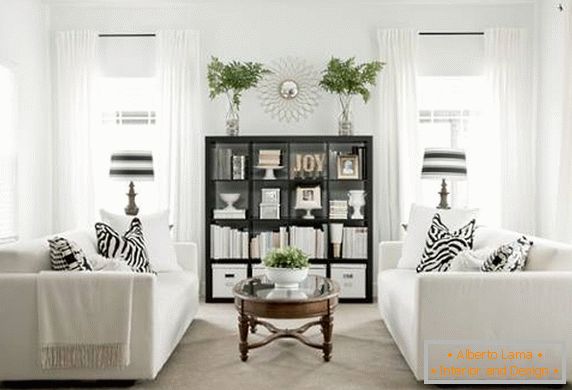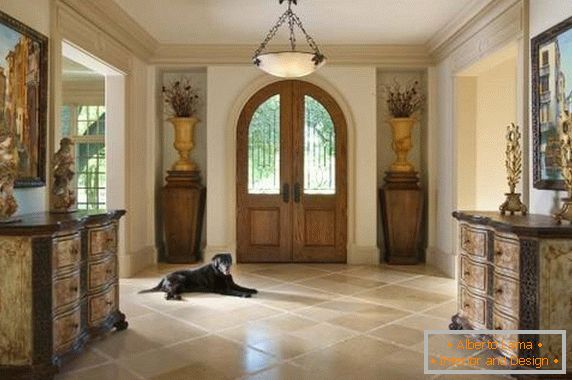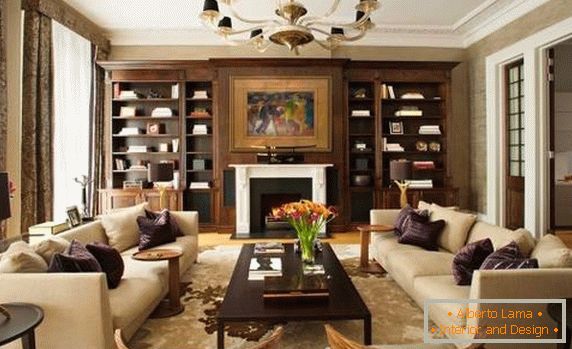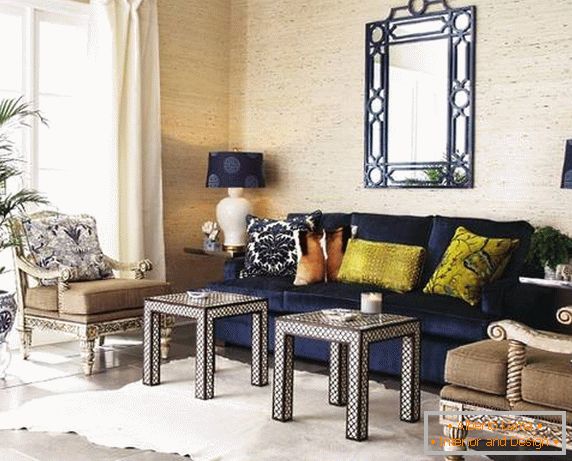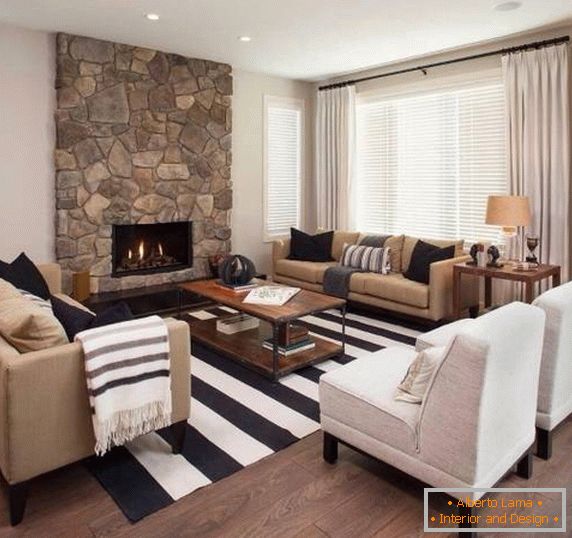 2. Balance that makes you feel happy
Do you experience the joy of an unusual combination of shades? Do you admire delicate interior design, which gradually opens with each new look? In this case, you need to build on not from the obvious (mirror) symmetry, but from the balance between different objects, patterns and shades. For example, opposite the sofa you can put not one more, just the same sofa, but two elegant armchairs or a beautiful couch with a backrest, opposite the cabinet - a chair or a stool, opposite the bar - a chest or console of the same height etc. The secret is to pick up similar in shape and color objects and patterns, which will occupy about the same amount of space. Let the following photos serve as an example to you: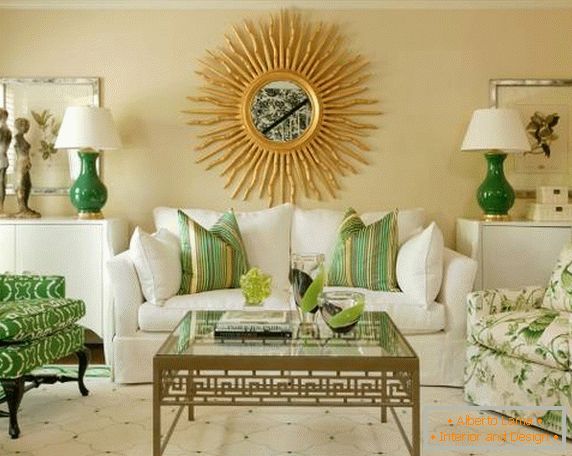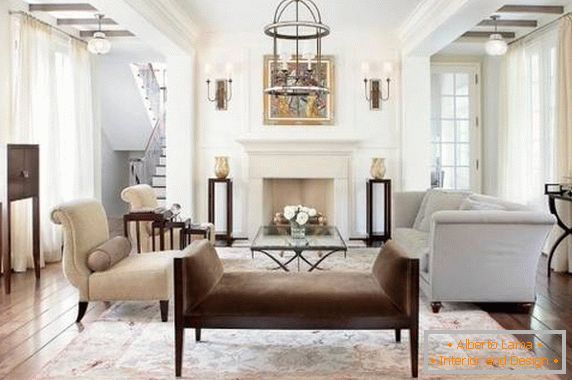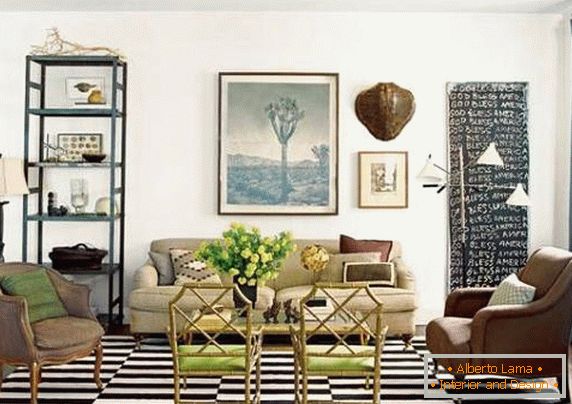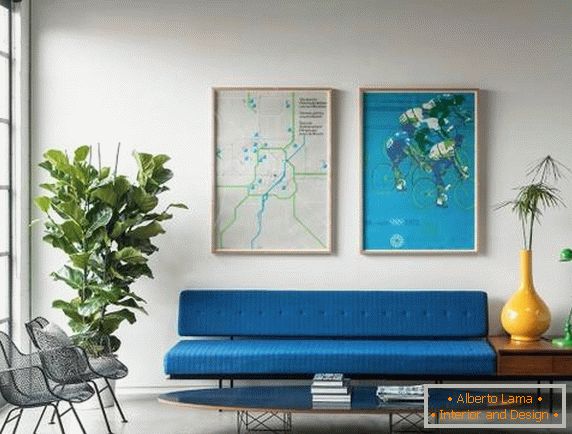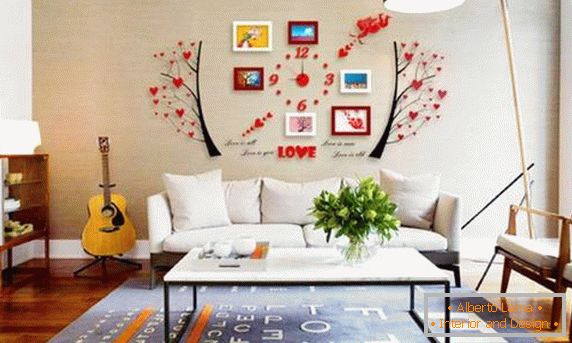 3. Mirrors that add intrigue and functionality
When we first enter a new interior, our brain automatically processes two things: aesthetics and functionality. The best design projects combine them in such a way that sometimes it is impossible to separate one from the other. However, symmetrical design in this sense often happens too much: excessive repetition of objects can make the interior devoid of all manner of subtlety and playfulness. If you want to avoid this, then bet on mirrors: they not only reflect objects without piling, but visually push the boundaries of the room, making it more complex and mysterious.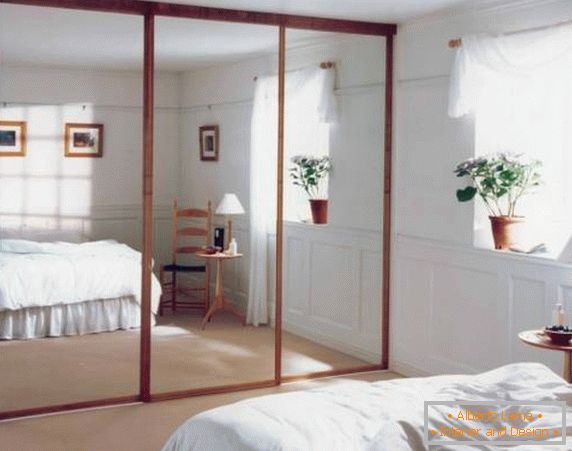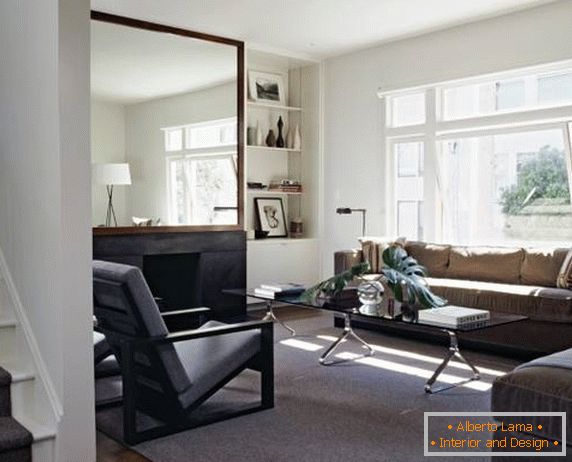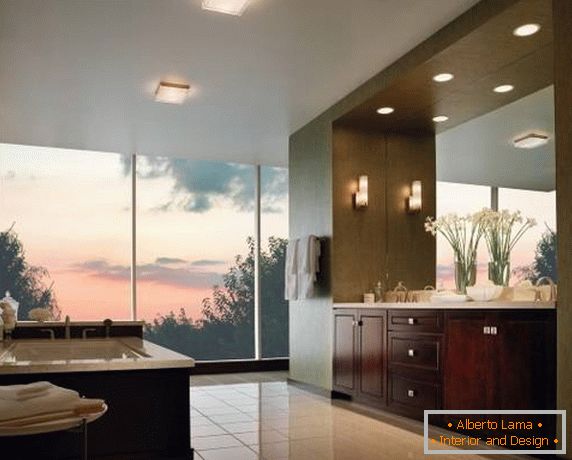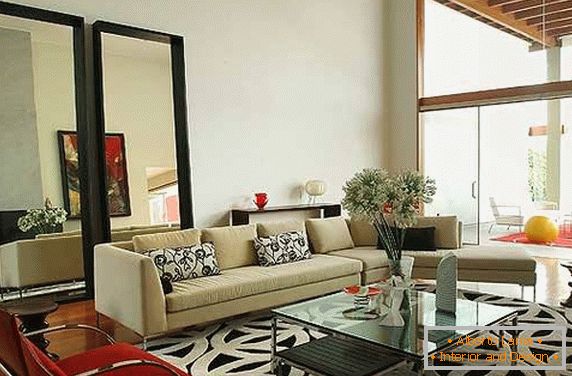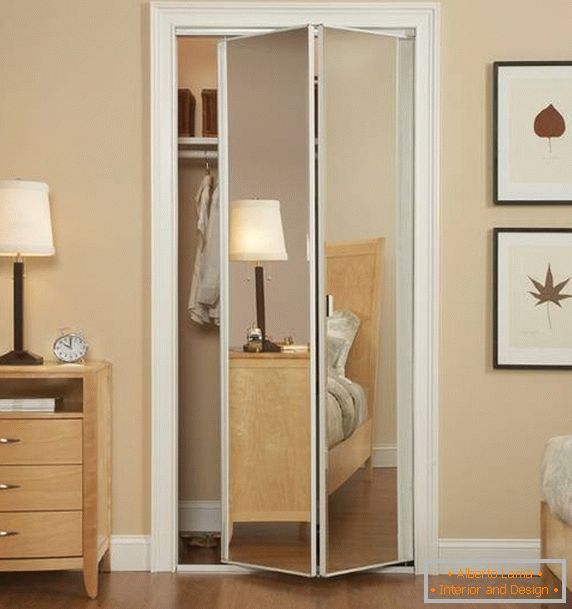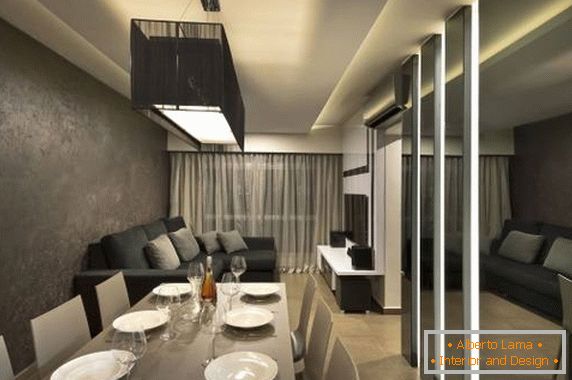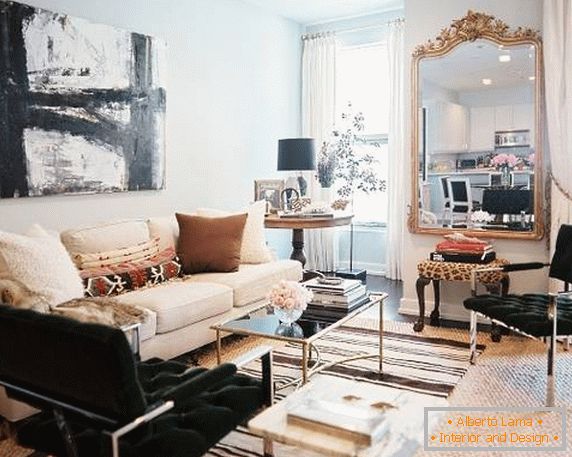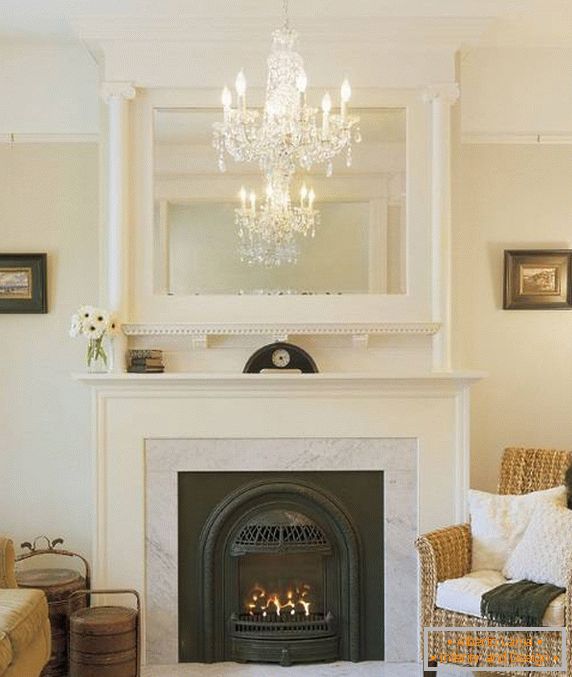 4. Asymmetry giving the most unusual and interesting effect
Ask the shake to the interior with a slight asymmetry! Asymmetric balance will give your room depth and some special "authenticity", which is often deprived of strictly symmetrical and ordered spaces.
When it comes to achieving the correct asymmetry, you need to make both sides of the room have the same visual weight relative to the center line. In this case, in contrast to the symmetrical balance, these items can drastically differ in form, color and quantity. Moreover, with asymmetry, a partial blurring of the centerline is often allowed, for example, when a coffee table or picture is shifted slightly aside from the fireplace. Achieving balance in this case is a little more complicated, but the result is the most pleasant, cozy and worthy of your pride!
Examples of asymmetric balance: