Do you want to hire an architect or interior designer, but do not know where to start? How they work, where to look for them, how their work is paid for - you will learn more about all this and more in this article.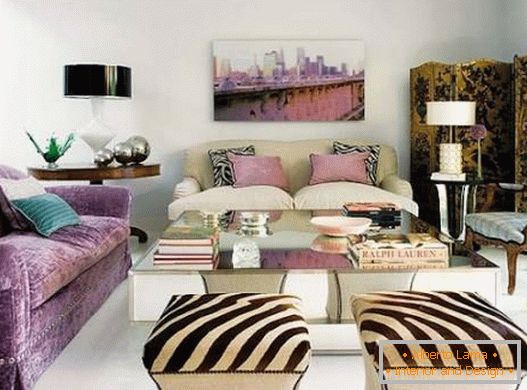 13 tips for finding an interior designer or architect
1. Start looking for an interior designer by assembling the whole family and making a list of all the repairs that you would like to undertake.
2. Think about exactly where in the house you spend most of your time and whether you are comfortable with it. Perhaps you need a larger storage system? Home Office? An extra bedroom?
After finding out such highlights, be sure to go and on smaller issues: maybe in any of your rooms there are not enough outlets, an additional source of heat etc.
Having compiled a list of all the necessary works, determine which of them you are ready to take on.
3. Decide what level of service you require. Does your project require a building permit? Are you familiar with the construction norms or the rules of the tender process? Note: not all architects and designers can offer effective measures to improve and develop plans for builders at a preliminary stage.
4. Determine which kind of specialists you will need. If you need a complete reconstruction of your property and extensive structural work, you probably need the advice of an architect and a civil engineer. Interior designers, in turn, specialize in reconfiguring space, creating a lighting design, developing kitchen and bathroom schemes, selecting materials for floors and walls, and planning furniture and helping in the selection of decorative accessories.
If you need the help of both professionals, then you should know that they do not necessarily have to be from the same firm. Any of the options has its pluses. On the one hand: experts who have already worked together, are much faster performing their work. On the other hand, it is as a result of disputes that the most spectacular results are often born.
5. Search the Internet, various magazines or books for images that best reflect your preferences in the design of your dream home. This preliminary work in the future will help to guide the vision of the designer in the channel of your own aesthetic sense.
6. Only by carrying out all the above described actions, you can proceed directly to the search for specialists. The publications devoted to job search, business catalogs, social networks and forums will help you here. Naturally, it is best to contact a specialist or firm that has already proven itself and has many positive reviews.
7. After you have chosen a designer or architect who would like to entrust your project, call him and find out how much he is interested in the scale of the upcoming works and the embodiment of your plans. If so, arrange a meeting, preferably in your home, and ask him to bring along a portfolio of similar works. During the conversation, make sure that the designer or architect bears insurance indemnity.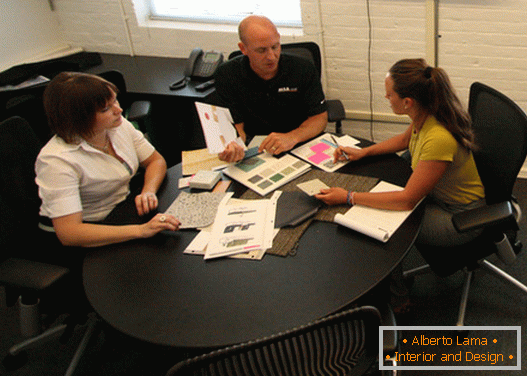 8. Discuss the project budget. It is strongly recommended that you immediately create a reserve fund, which will be about 10% of the budget. During the repair of a house quite often there is a need to make additional costs, for example, on the embodiment of an unexpectedly arisen idea.
9. Designers and architects charge a fee for their work in different ways. In most cases, the amount directly depends on the scale of the work. This can be a percentage of their total volume (8-15% of the cost of construction) or hourly pay. A detailed interior design can cost up to 20% of the total cost of materials.
10. If you involve a full team of specialists in the work on your project, which includes a designer, an architect, an engineer and an estimate, the payment for their work can be up to 35% of the project cost. Be prepared to bargain if you are asked for much more, but do not underestimate the time that these people will spend on design development, seeking permission for rescheduling, working with contractors and other professionals involved in the project until its completion.
11. Always ask the contacts of previous employers of a designer or architect. It will be useful to call or meet with them to find out how satisfied they are with the work of a specialist, and even better - to see it with your own eyes.
12. A good designer will certainly draw you to the process and encourage you to focus on space and materials to do the most significant work at once. Such primary works can be considered: the expansion of space, the transformation of the attic, the movement of walls, plumbing and heating systems, the installation of electricians, installation of floor coverings etc.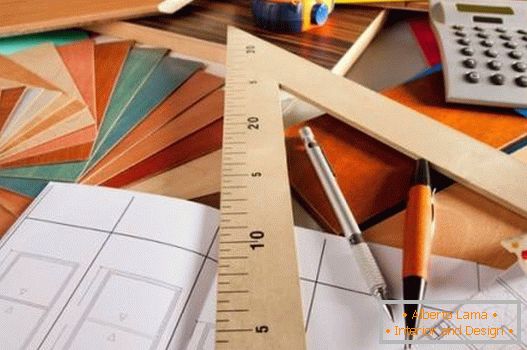 13. Before signing the contract, make sure that you have thoroughly discussed the work plan and agreed on the exact scale, budget and timing of its implementation.
As you can see, the search for a good designer or architect requires some effort and takes an adequate amount of time, but thanks to this you will be able to realize your financial potential and further enjoy the magnificent home interior made to order to suit your aesthetic needs. We wish you good luck!