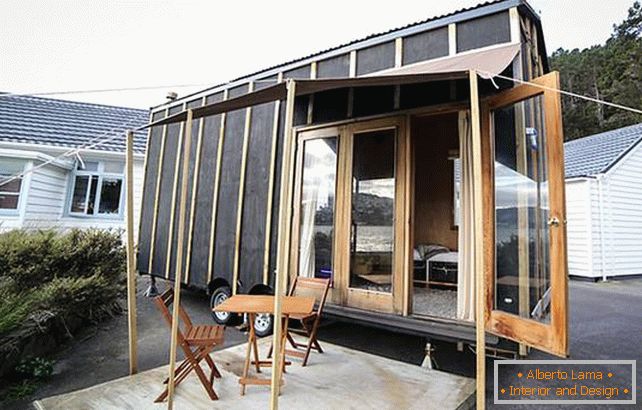 The project of a very small house on wheels
Gabriella Grace from New Zealand created a project of a very small house - an area of ​​only 16 sq.m. Her father helped her to realize the project, building it from the material already used and adding elements of the "smart house" system. Now this housing on wheels is parked in the center of Wellington.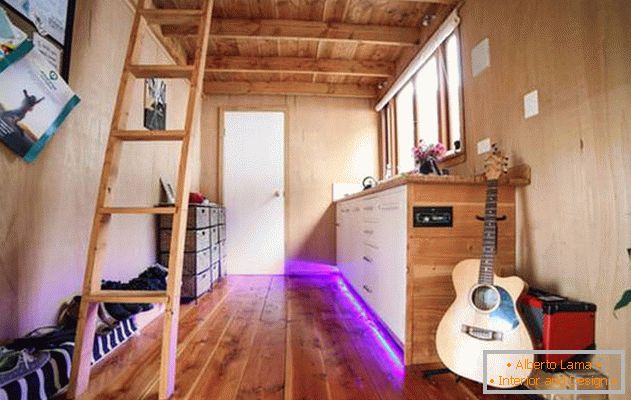 Grace used the minimum of things and furniture to make the house as spacious as possible. We see a sofa from pallets, under which a convenient place to store something you need, and if necessary you can use it as a bed. Thanks to the double French doors, a lot of light comes into the house.
Sofa with drawers for things under it
In a tiny house there is a special acoustic system, mounted directly into the walls, which is controlled by a car radio in the kitchen. This invention is entirely owned by Grace.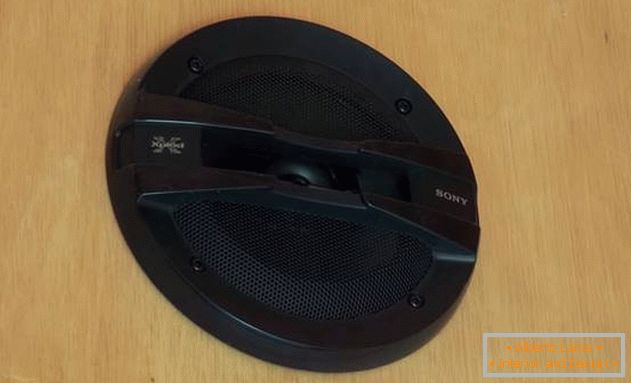 Audio System Column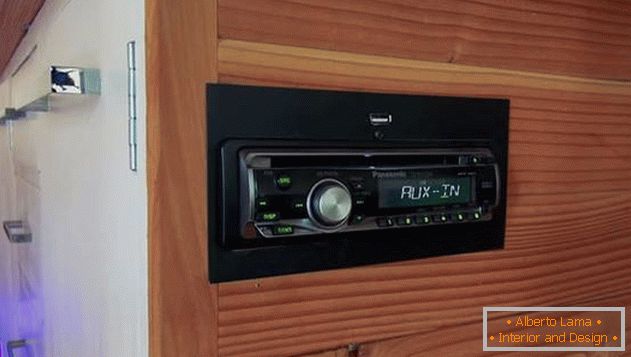 Control Panel
The kitchen has a light in the form of a purple strip that runs along the floor along the furniture. As Grace herself jokes, this house is an ideal dance floor. Cabinets - old furniture of the 60s, which she managed to buy at a price and later polished and cleaned. There is no refrigerator in the house, but it is a motivation to buy and eat fresh food every day. Electricity is produced by solar panels.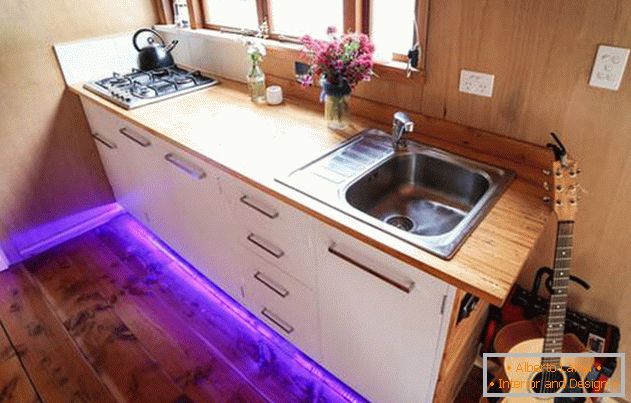 Simple but at the same time stylish kitchen furniture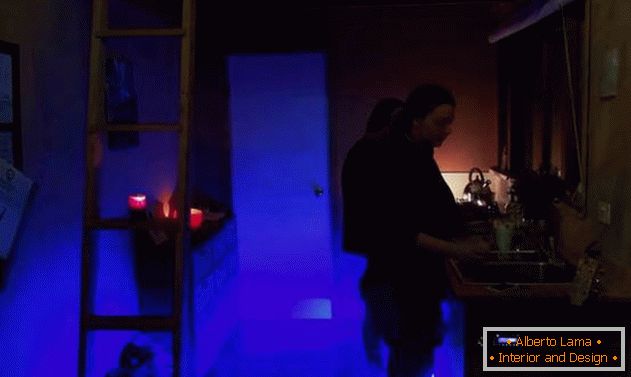 Special lighting in the kitchen
All materials were purchased in a reuse shop. Grace says that this was the last school project, and the budget was not large. But to save money, she did many things herself or took already used items, changing them so that they looked like new ones.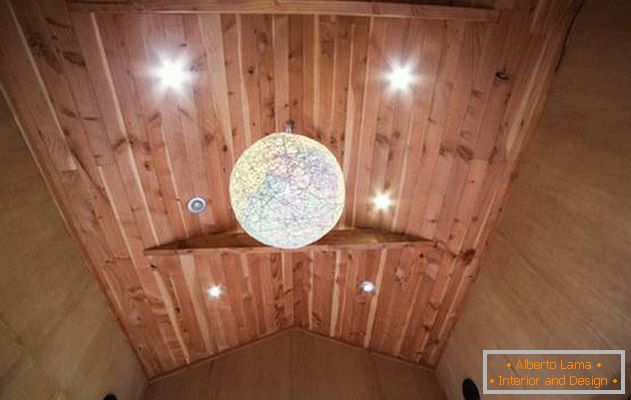 Lighting in the room
Bedroom under the ceiling
18-year-old Grace by right can call this building his home. The appearance of such mobile tiny houses may not solve the issue of housing availability, but it can make people think about such a problem.