When the new homeowners purchased this huge house in north London, 900 square meters, she immediately transferred it studio interior design LLI Design, so that they make of it a warm and cozy house. The backyard boasts its well-kept views and large windows through which daylight passes through the entire kitchen.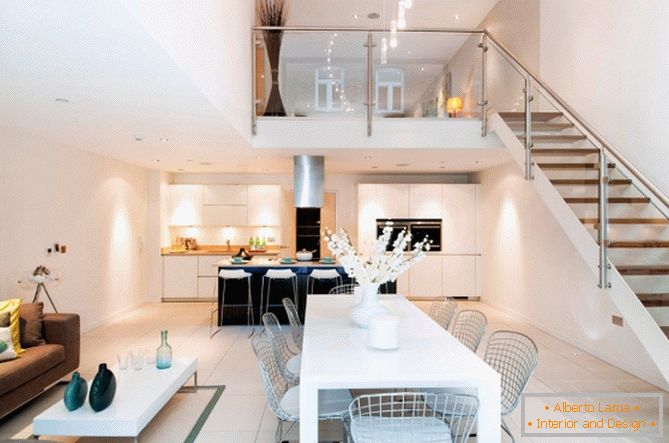 On the first floor of the house there is a kitchen and a dining room, as well as a staircase that leads us to the second floor into the living room. The main color of the walls is white, which makes the space visually larger, and also helps the light to spread easily across the room. In the kitchen there are a couple of black things that make it a little more interesting and it looks more contrast, in relation to the white sea around.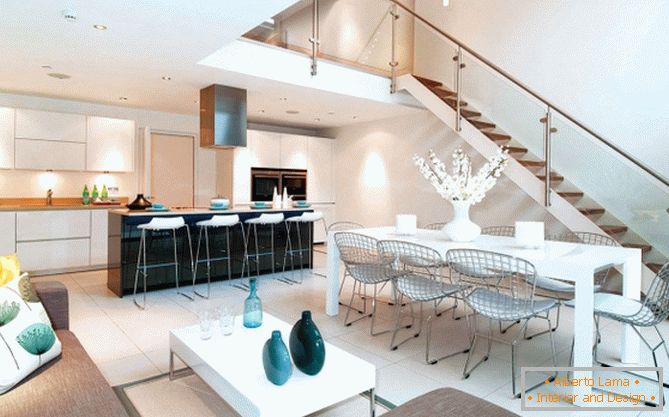 Glass rails on the stairs do not visually clutter up the space. Large white tiles, which laid the floor on the first floor, smoothly flow into the courtyard, visually expanding the living space in the house.
Images are taken from the official website of LLI Design.
Photogallery Total | 8 pictures