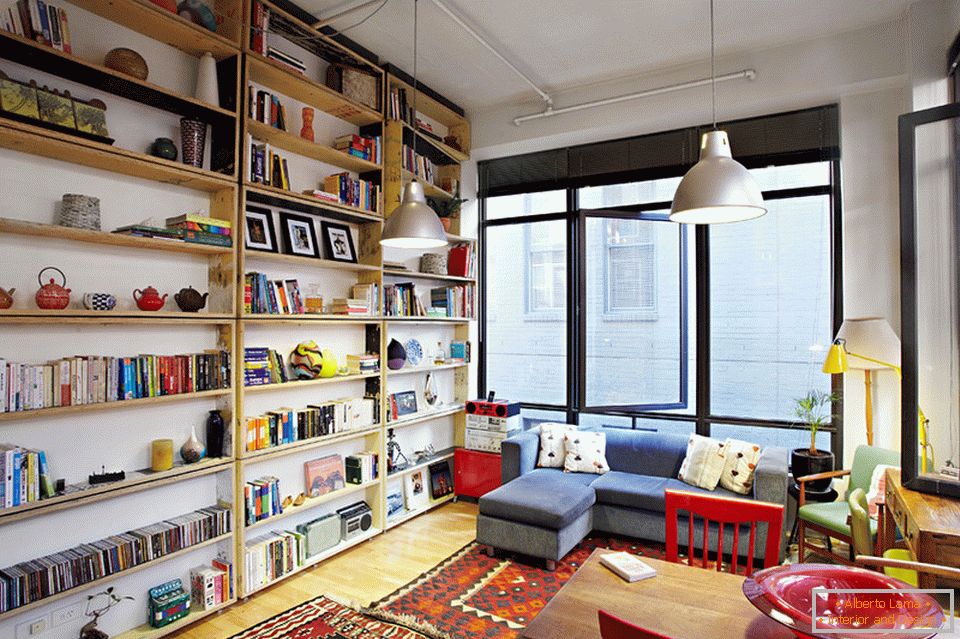 Today we will get acquainted with the apartment in Melbourne (Australia), the area of ​​which is only 50 square meters.
It became known thanks to the stunning development - the Bookcase Convert cabinet, which was designed by the brilliant employees of Eco Innovators. The design extends from wall to wall and from floor to ceiling, skillfully separating the living room from the bedroom.
It can be turned over six panels located on the upper half of the cabinet to combine two rooms.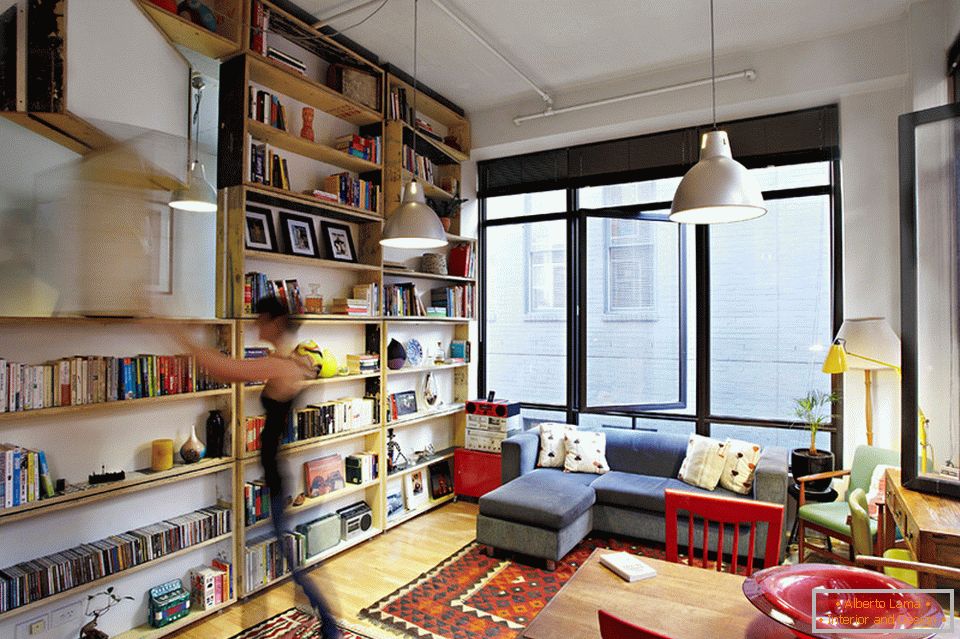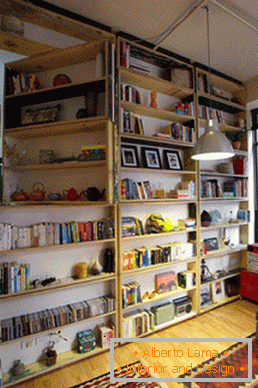 When the guests come to the apartment, the hostess closes her bedroom from prying eyes.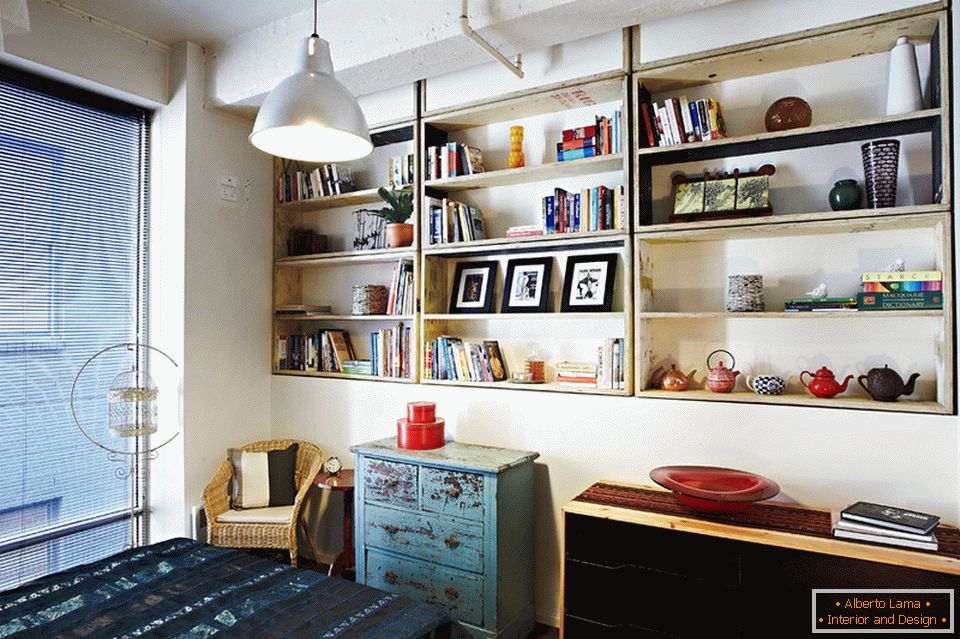 When she is alone at home, she opens the blocks to let more light into space.
The rotating mechanism was developed several months. Different design variants were compared, and in the end, the designer David Waterworth was based on the industrial version of the product "lazy Susan".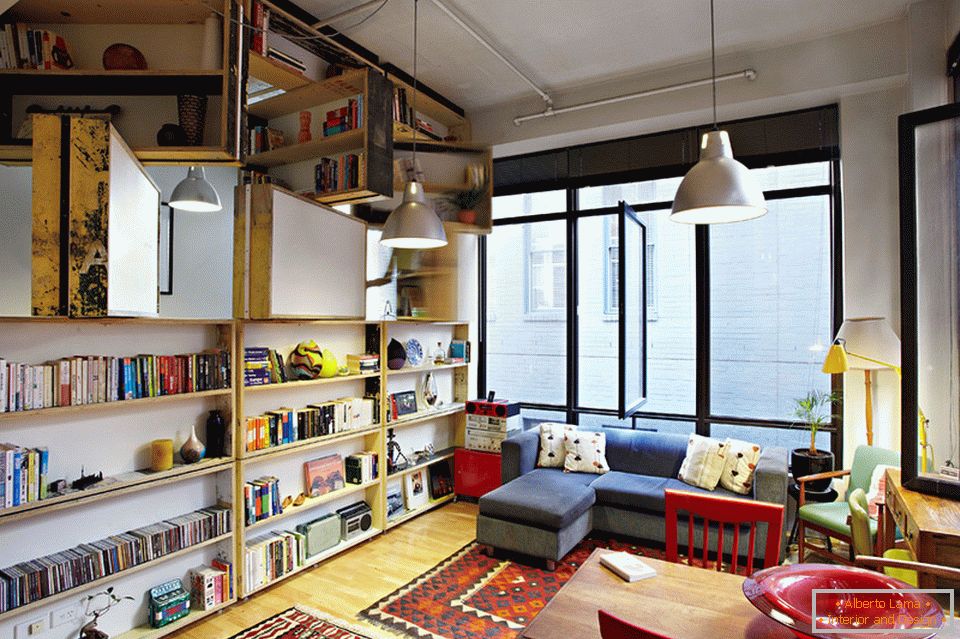 All the materials necessary for the assembly of the structure were previously used. For example, some wooden planks were already on their way to a landfill or covered with graffiti. Thus, the designers took care of the environment.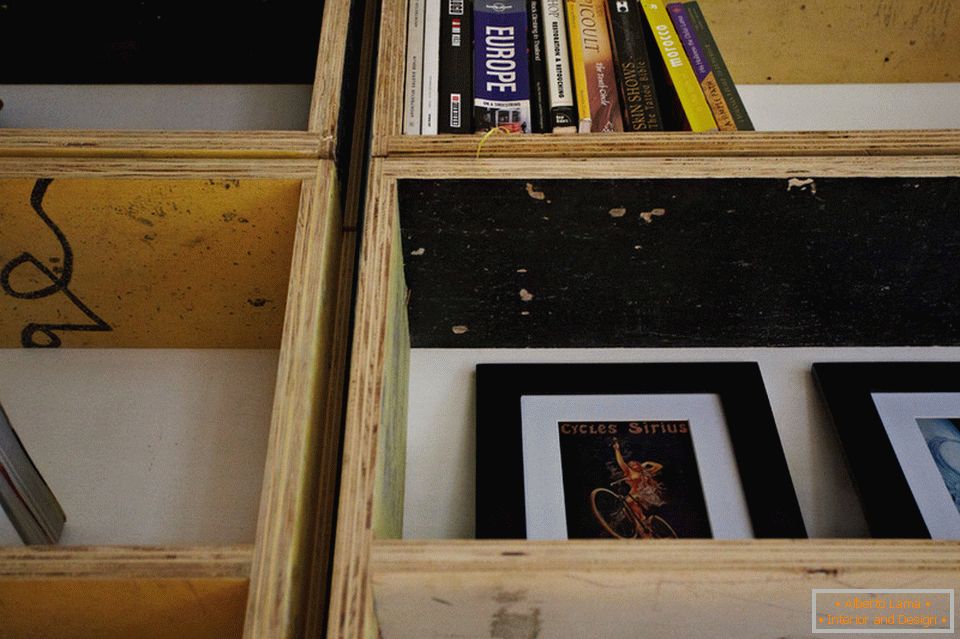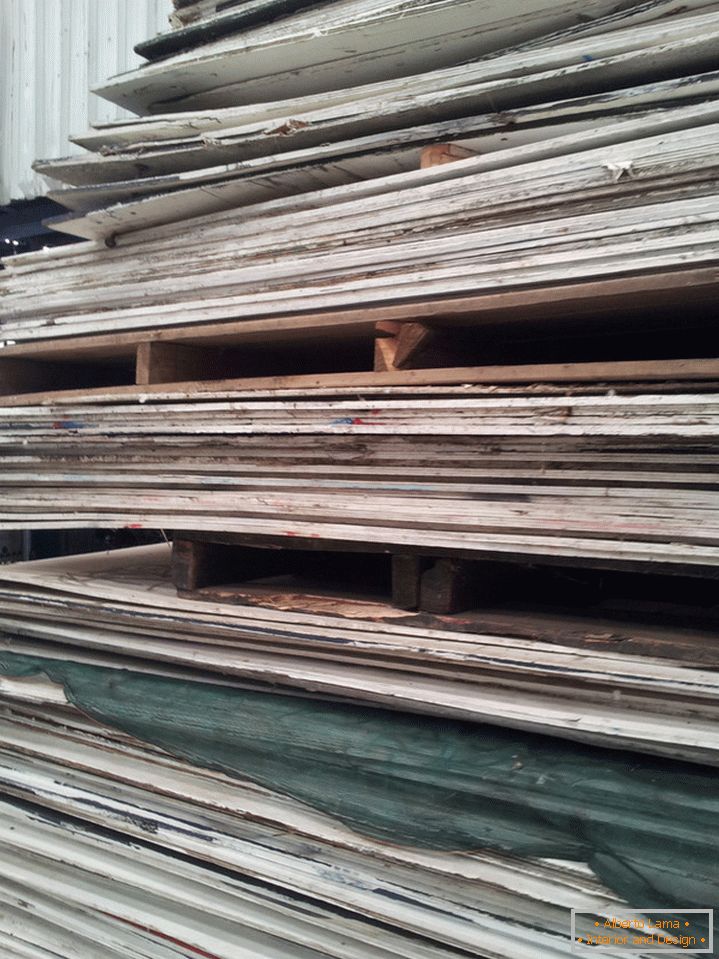 Some plywood was taken straight from the street.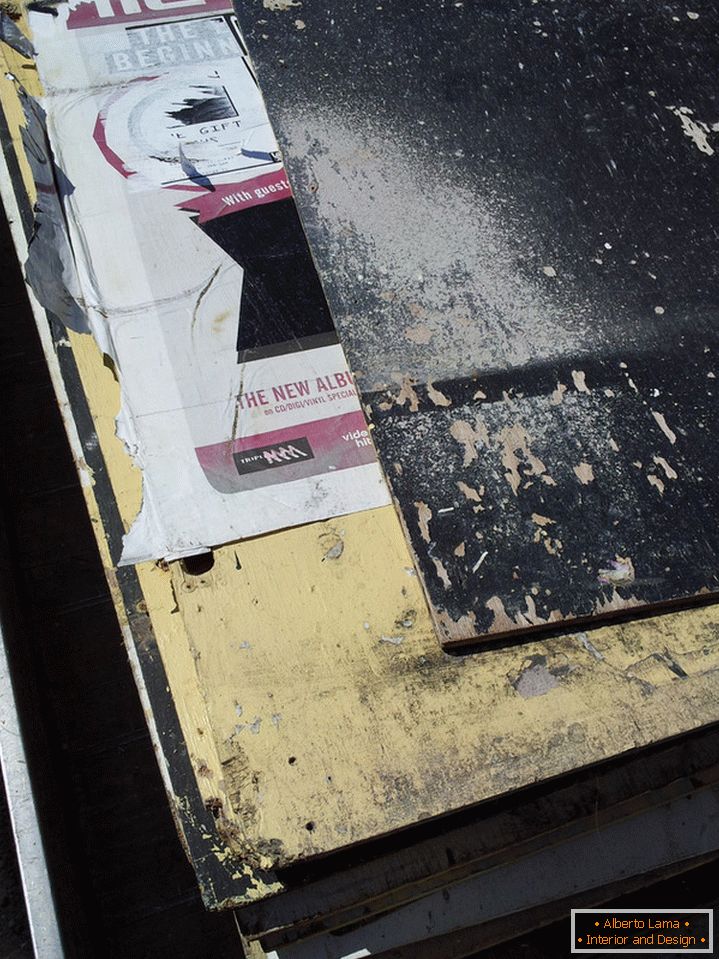 You can see the markings in several places.