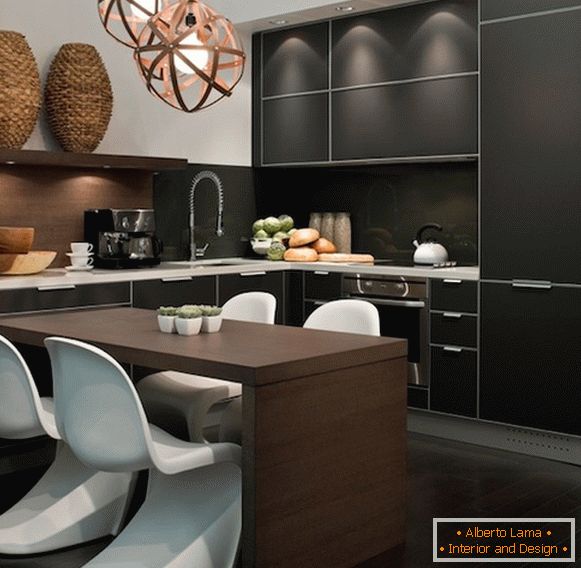 You can find different places for storage
Our today's theme is putting things in order in a small kitchen. The kitchen is the room in the house where we spend a lot of time. Therefore, it is very important that there is always order and cleanliness in it. Consider several ideas that will help in optimizing the use of space, even a very small kitchen.
Two rules for optimizing the kitchen space:
Remove all unnecessary and unused items (put in a pantry or discarded);
find as much useful storage space as possible.
One of the tricks of "kitchen logistics" 
Transformation of containers for storage from horizontal to vertical position.
For example: containers for products and various trifles can be placed on top of each other, rather than in a row. As a result, a lot of space will be released. The use of vertical racks will also help to optimize space.
Application of vertical shelving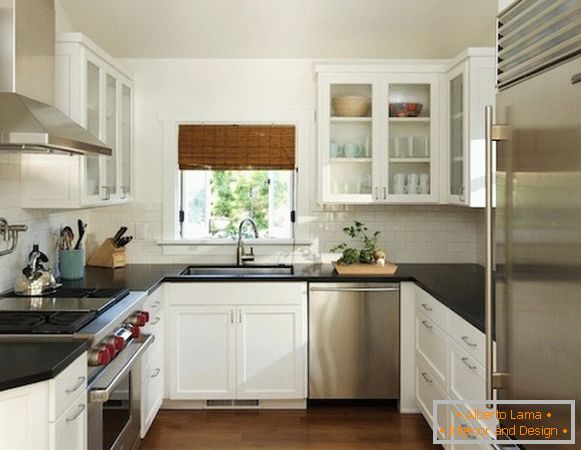 Using furniture made according to the size of your kitchen
The next way to optimize a small kitchen 
The use of multifunctional furniture.
For example: built-in cupboard with glass doors will not only allow to remove all dishes in one place, but also serve as a beautiful and logical element of decor. And its radiant glass will visually increase the space.
Built-in closet does not take extra space
Great importance for a small kitchen has the right lighting.
Briefly about the main principles:
the lighting should be positional, that is, directively illuminate those elements of the functional purpose that are used most often (washing, working and dining tables);
for each type of lighting should have their own individual switches.
Applying these principles in practice will not only make beautiful lighting, but also save considerable energy costs.
Example of position lighting
Even a very small kitchen can become the heart of your home, you only need to think carefully about using space and creating the right lighting.