Quite a lot of people think of an electric bike, but not everyone is ready to spend money on it. That's why Rubbee was created. It's an electric drive, which is attached to a normal bicycle in just a few seconds, and which is also quickly removed.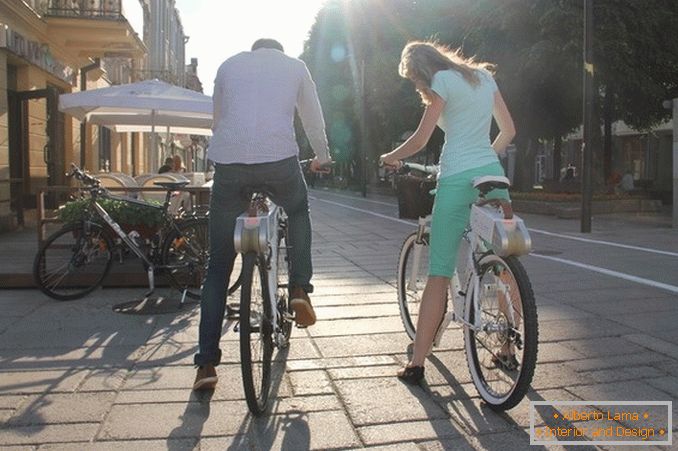 Waterproof Rubbee is clamped under the seat with a latch. A shock absorber, like a hand holds the device in a clamped position, so that the roller maintains constant contact with the top of the rear tire - hence the name Rubbee.
The roller is made of a special polyurethane mixture, which was created to ensure a good grip between the tire and the roller, taking into account the smallest wear.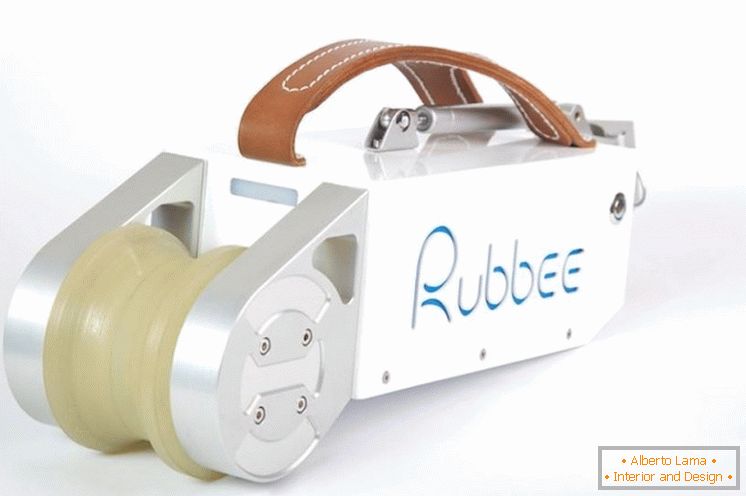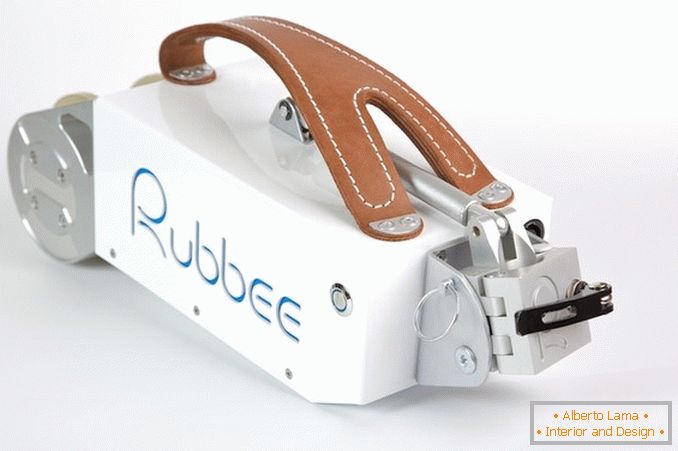 The Rubbee is powered by a 14.4-volt (280-watt / hr) battery that can be fully charged in two hours. The device can be used to increase the pedal's own power of rotation, when using only the motor, Rubbee is able to accelerate the bike to a maximum speed of 25 km / h (16 mph), and the average range, taking into account the maximum speed, is 25 km. The driver has 800 watts of peak power, and its weight is only 6.5 kg (14 pounds).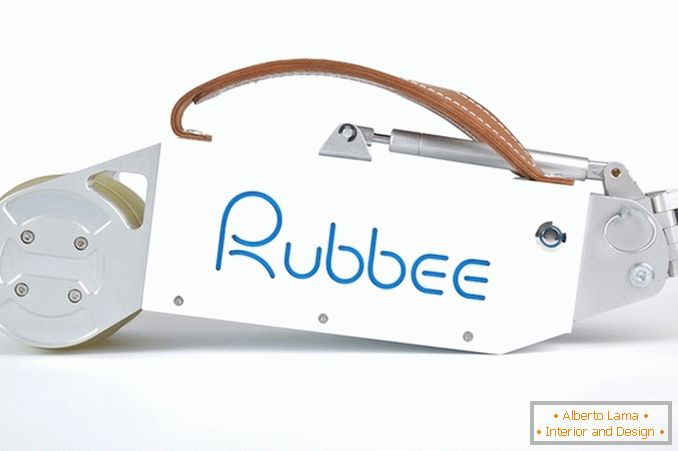 You can control the engine power level with the throttle lever. If you want to ride a bike, while saving battery power, you can simply turn the Rubbee so that its roller does not touch the tire.
Currently, device developers are raising funds to start production at Kickstarter. For more information on the estimated cost, and the stage at which the project is located, you can learn from the video.
Photogallery Total | 7 photos