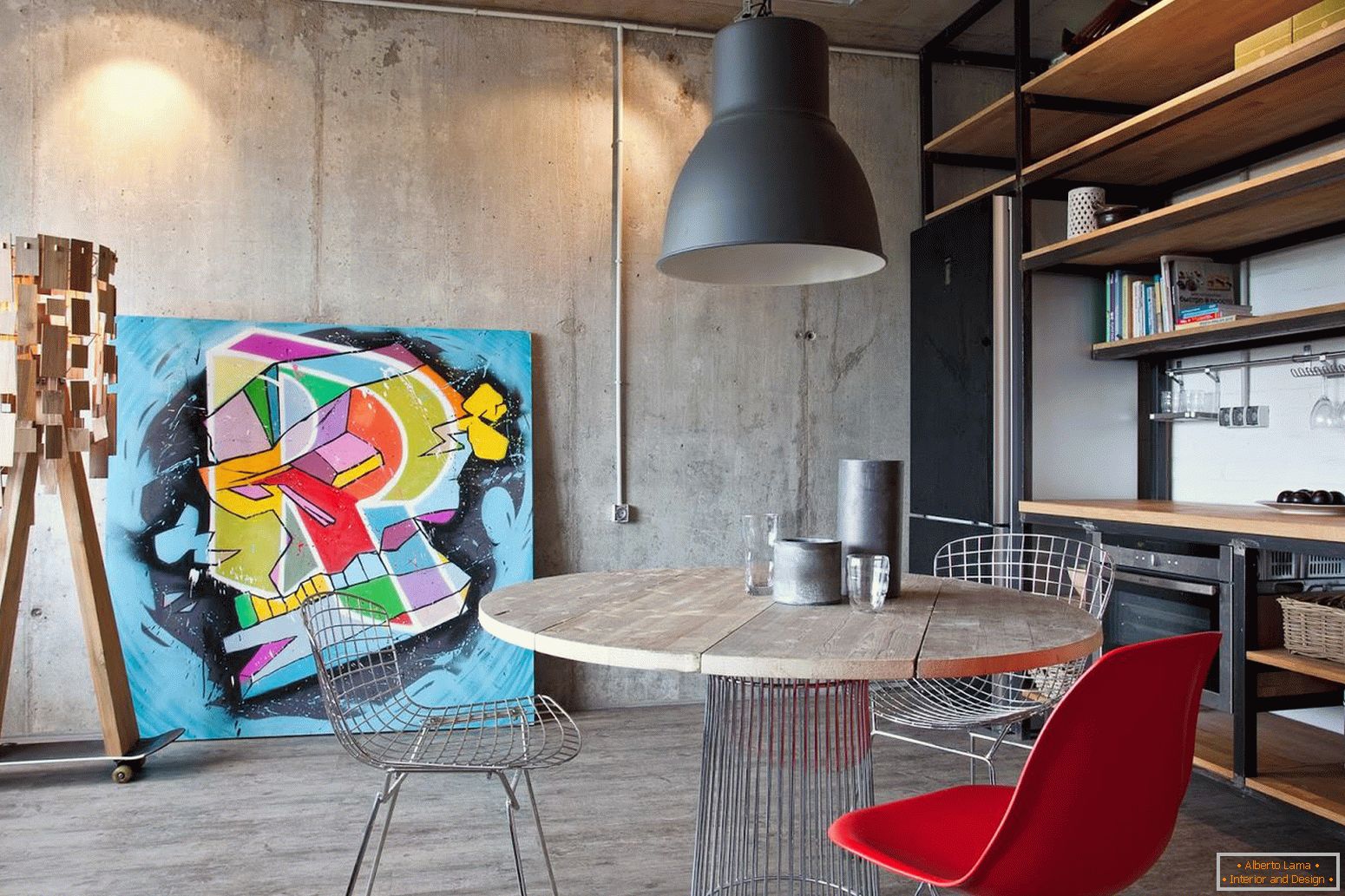 Any room can be decorated in a modern style without spending a lot of money. The site about small interiors decided today to prove that there are no difficult and impossible tasks.
This apartment looked very boring: the walls of concrete, the floors of cement mortar. But thanks to original design ideas, all the minuses turned into pluses, and as a result, a unique space for a young family turned out.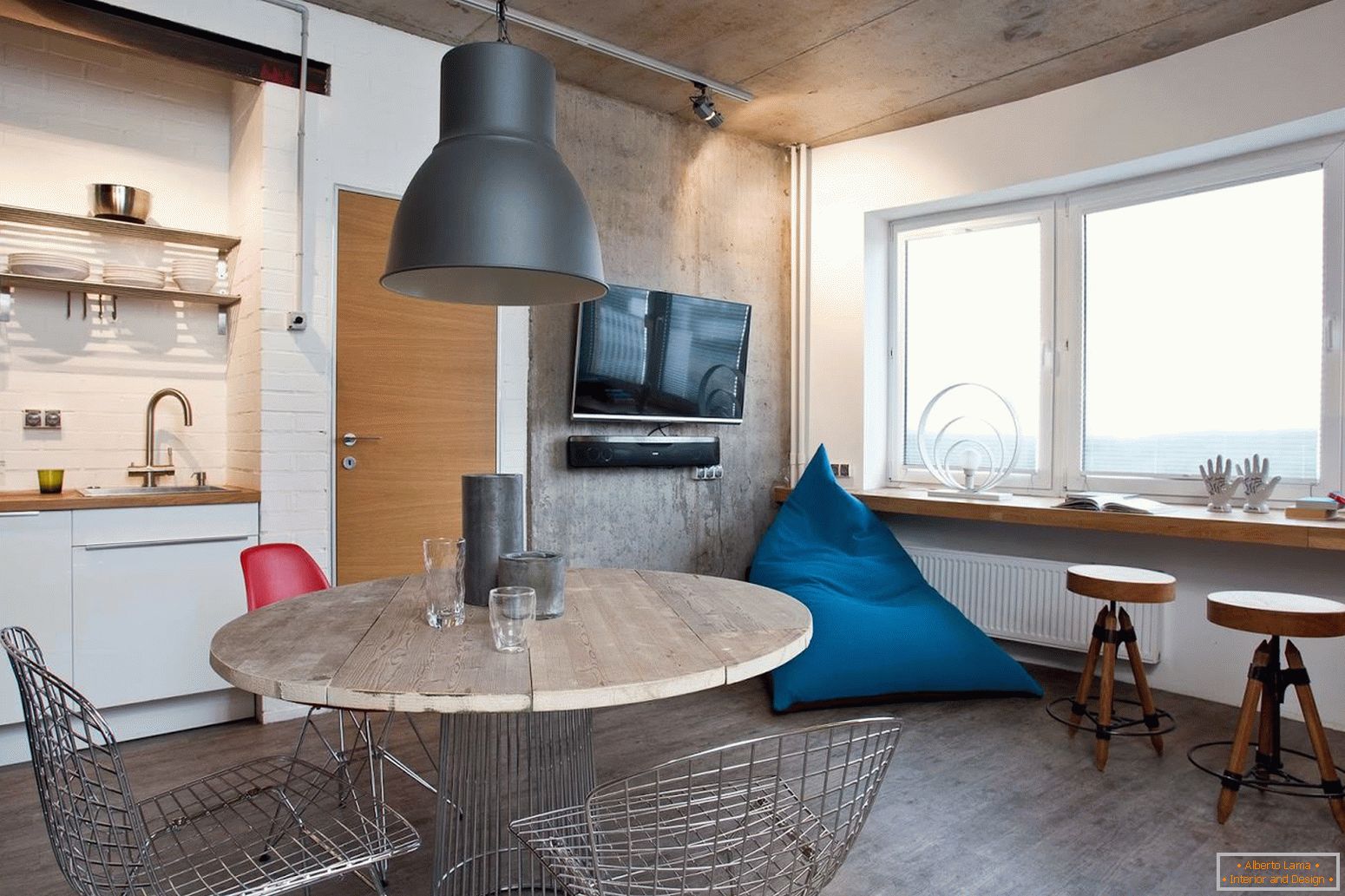 Young people expected to spend a minimum of finance, tk. soon planned to move.
Based on these considerations, the designers offered a simple solution: the walls and ceilings were left in their original form, not plaster.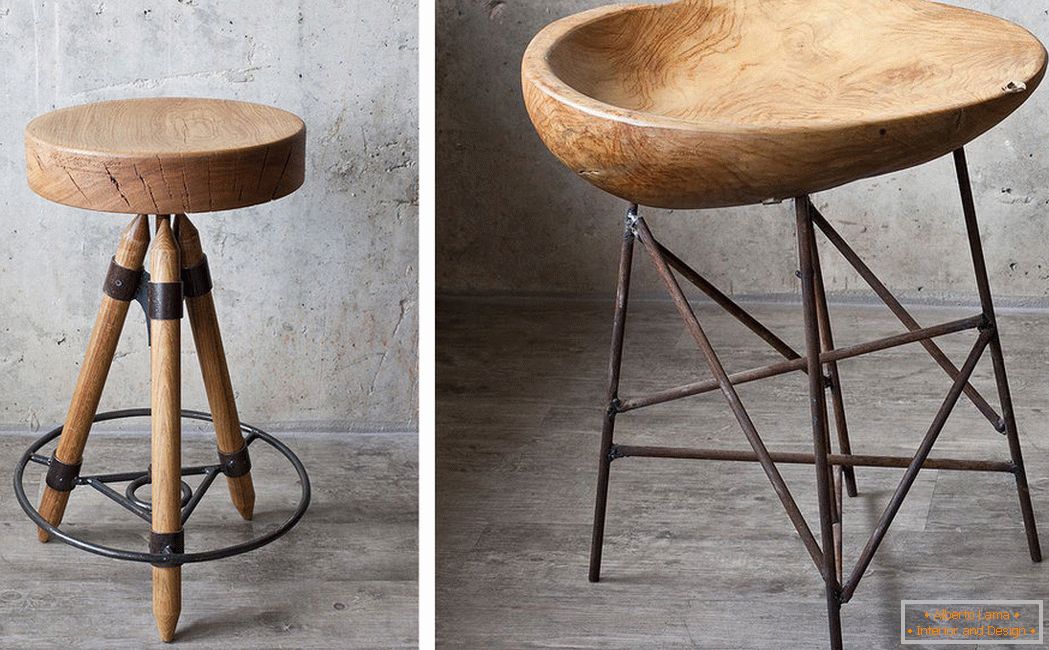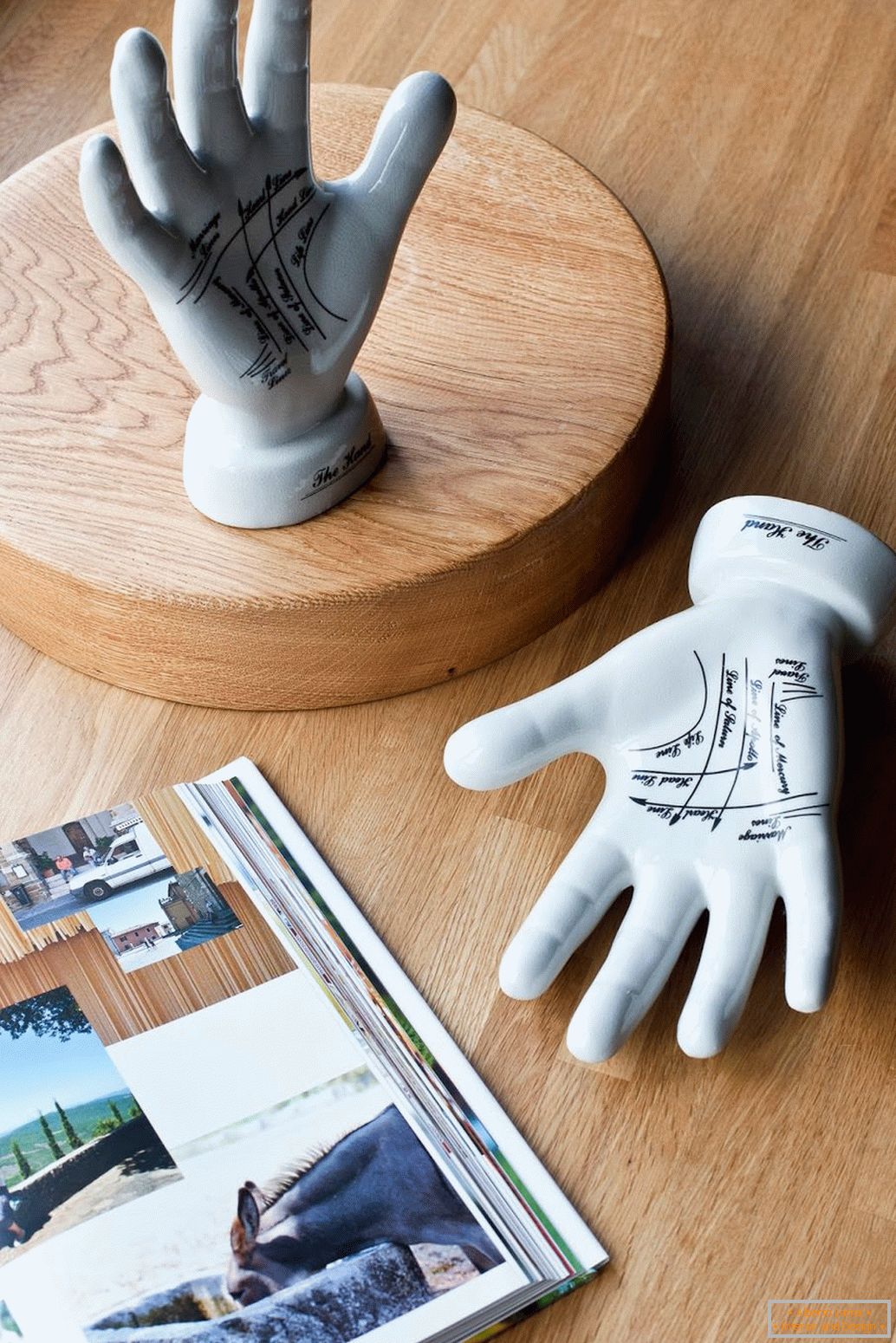 It was an excellent opportunity to use concrete as the basis of design, and not hide it, as usual, wallpaper or other finishing materials.
Nothing to hide - one of the ideas in this interior, so the electrical wires pass over concrete slabs, and the pipes in the bathroom are covered only by a glass sliding door.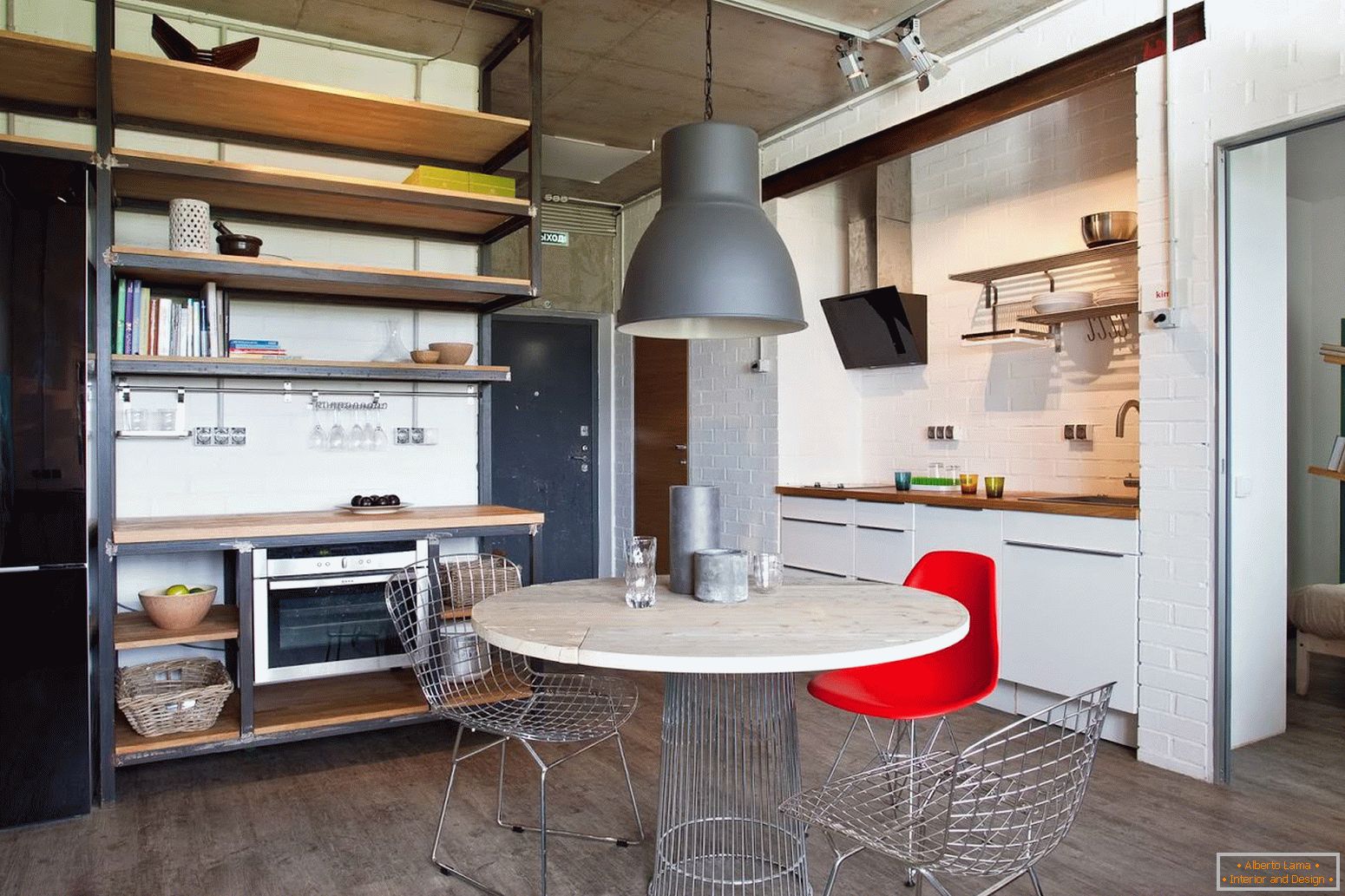 Most often, extraordinary ideas require high costs for implementation, but not in this case. An unusual kitchen table was assembled from improvised means: the stand was used from the old table, and the countertop was built of boards, which were treated with a plane and covered with special oil.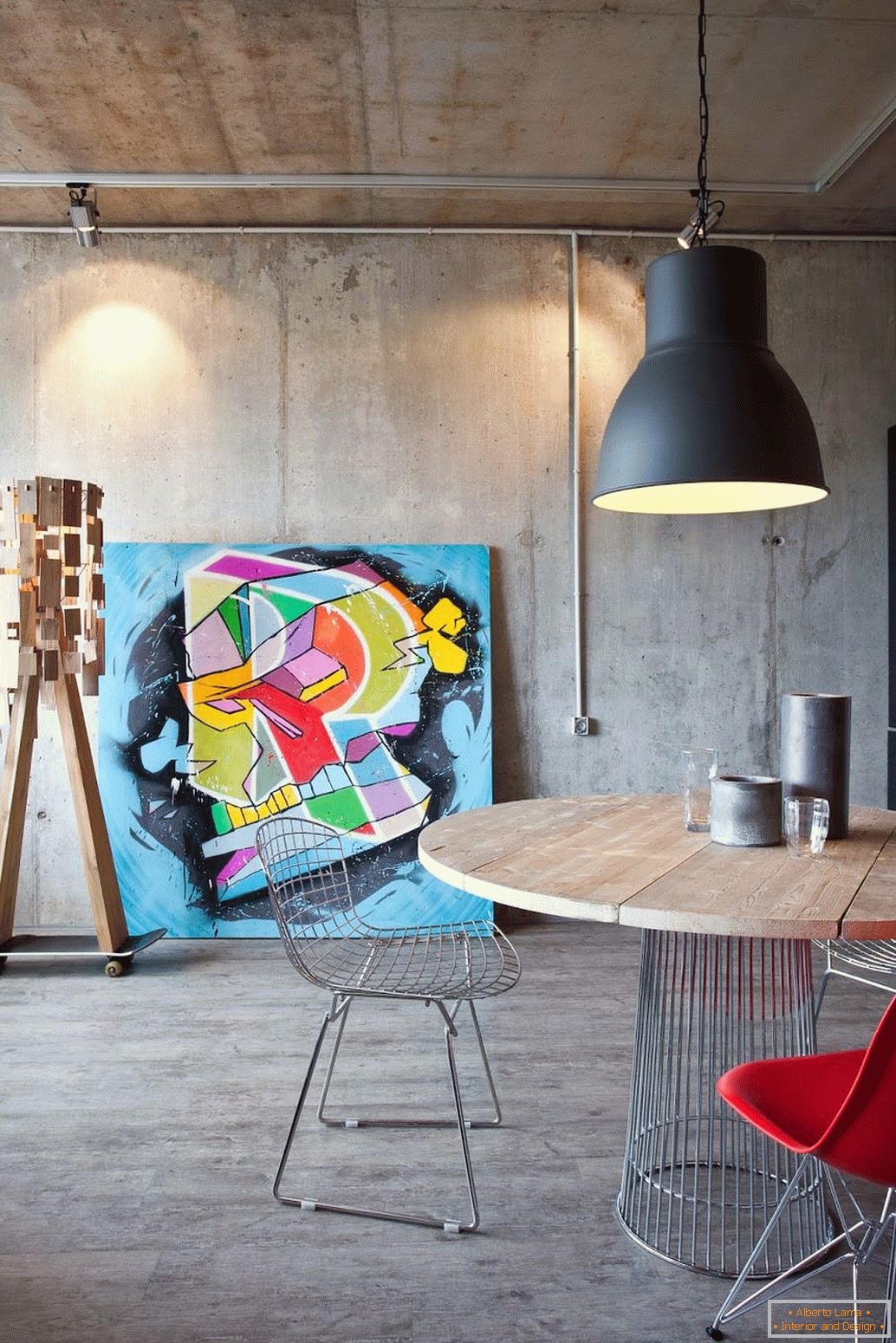 From the furniture in the kitchen - only the floor built-in wardrobes. They contain a sink, cooking and cooking surface.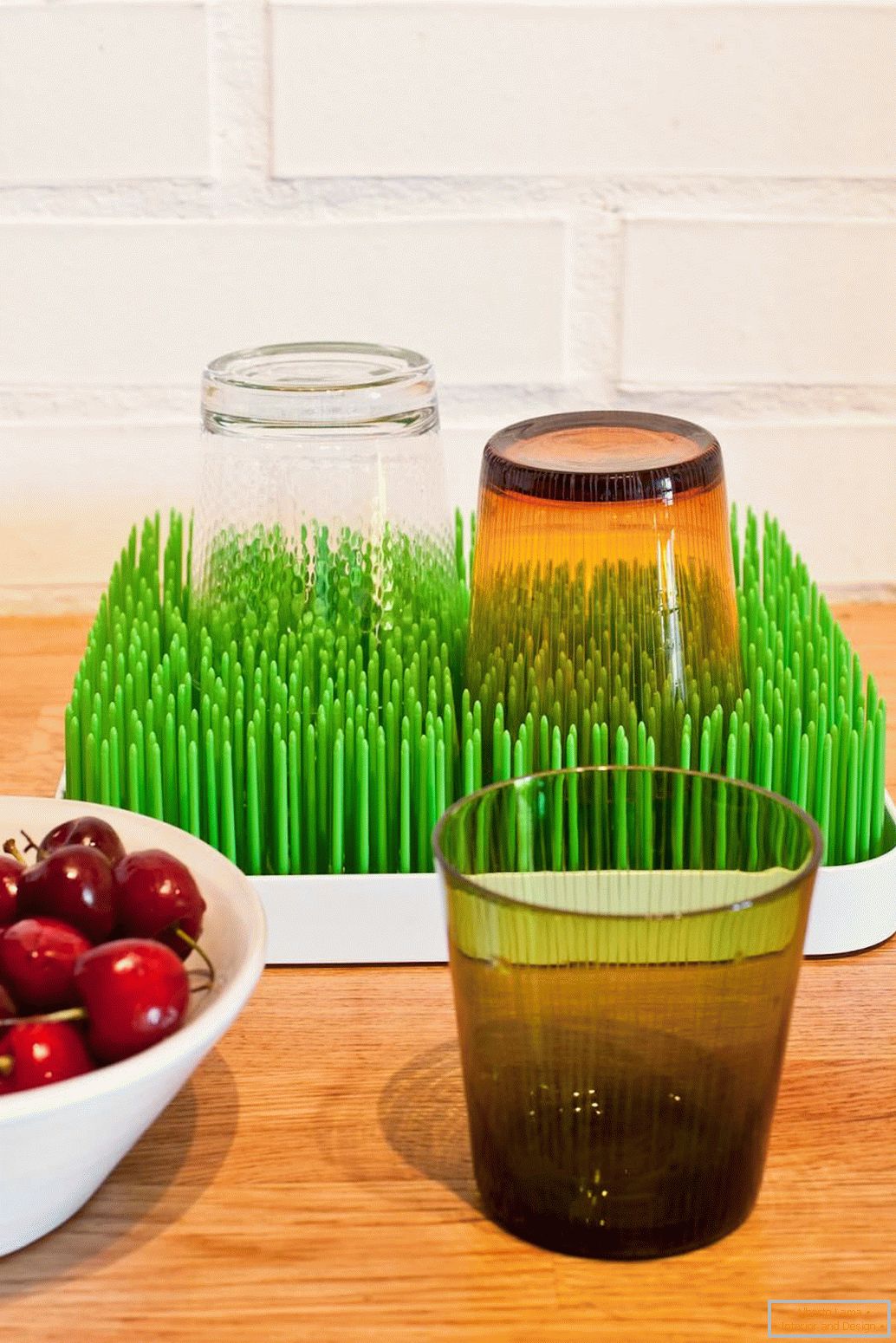 To make the gray room look not so dull, the walls separating the rooms were painted white and focused on bright details such as a large panel in the kitchen area and in the sleeping room.
Such creative objects, like an unusual wooden chair or floor lamp in the form of a skate, make the interior unique.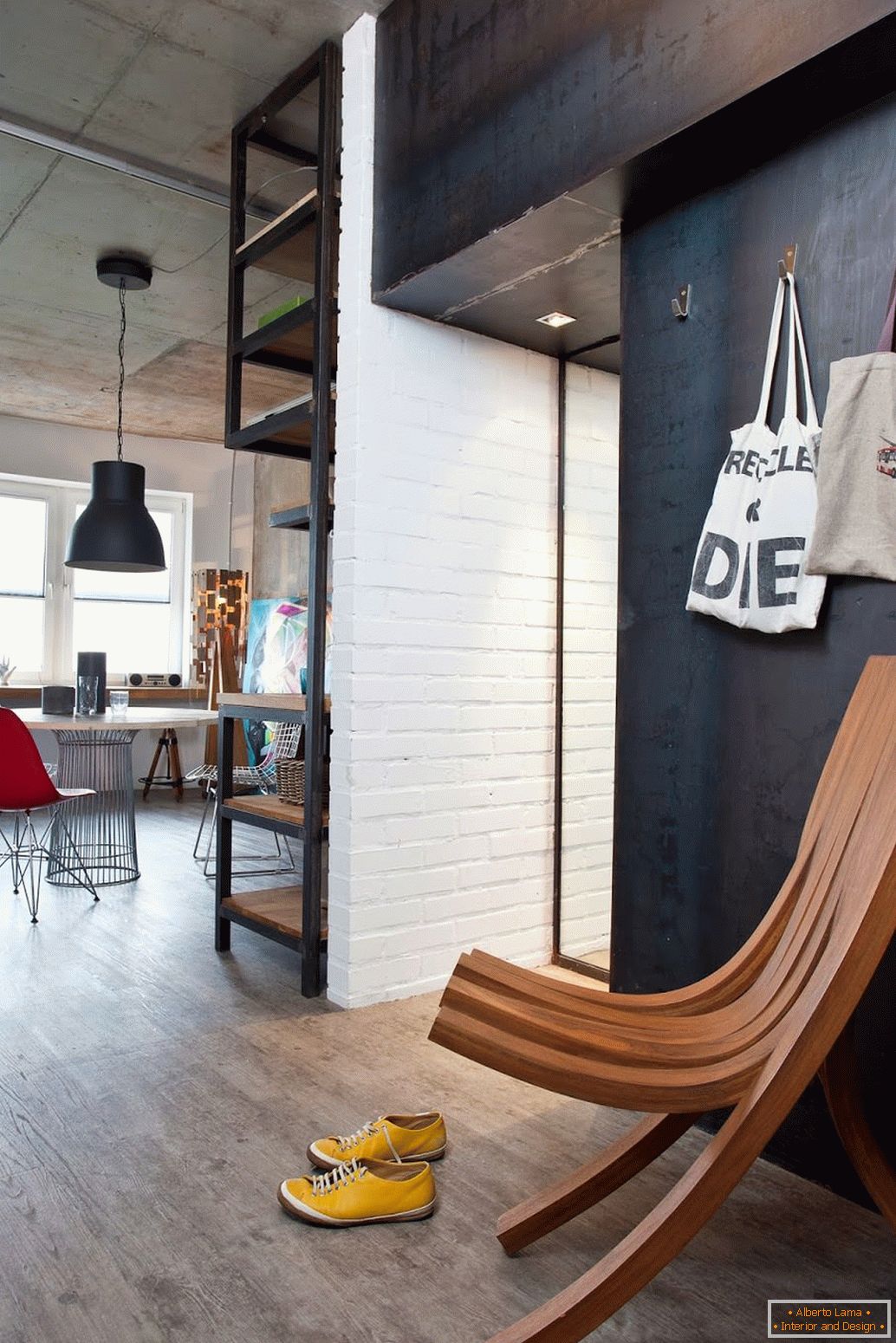 Most of all it was necessary to spend on a floor covering: here the special polymer was used. This material is very durable and at the same time plastic, which contributes to the fact that fallen fragile objects do not break. It is painted under the color of a natural gray wood in tone with concrete walls.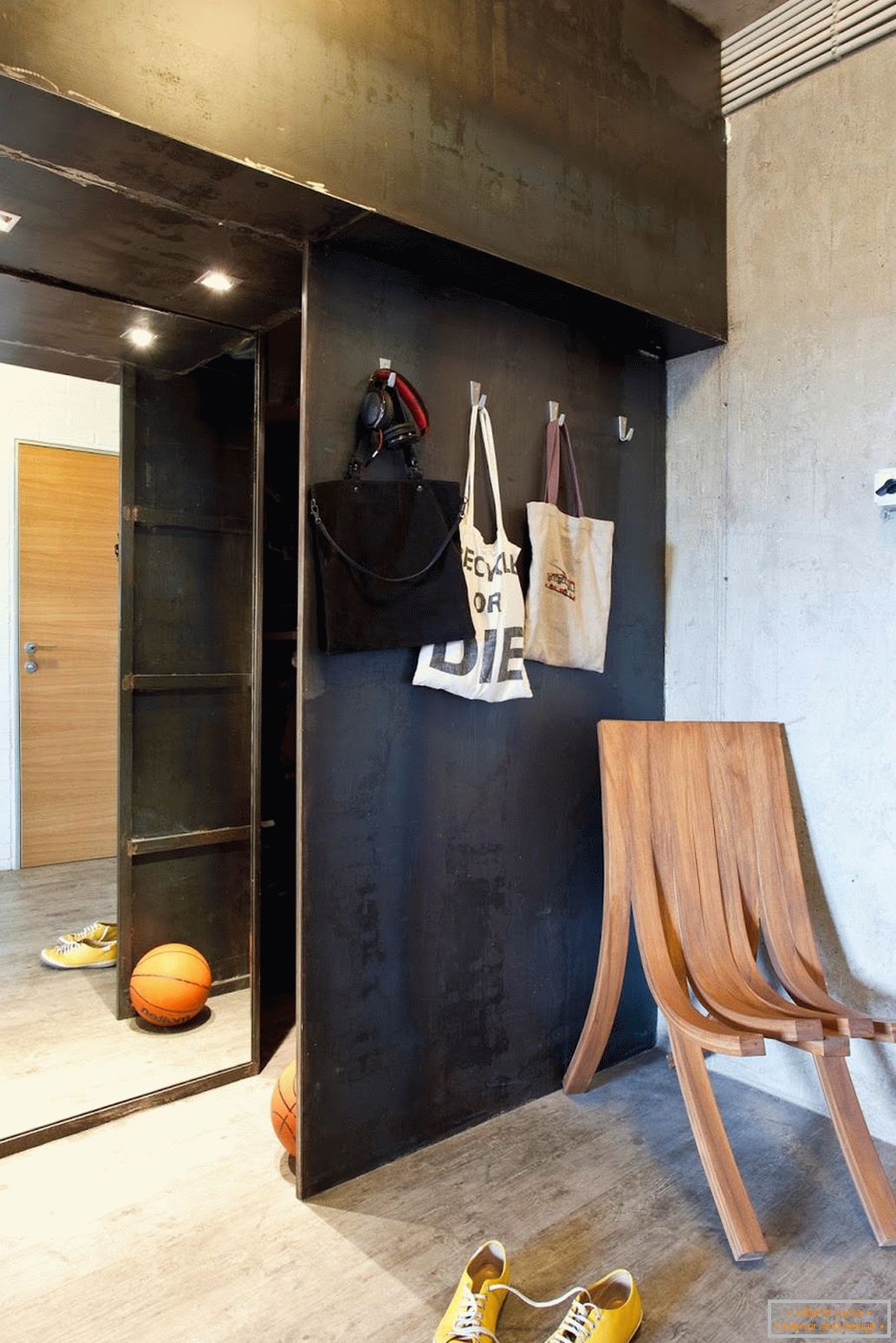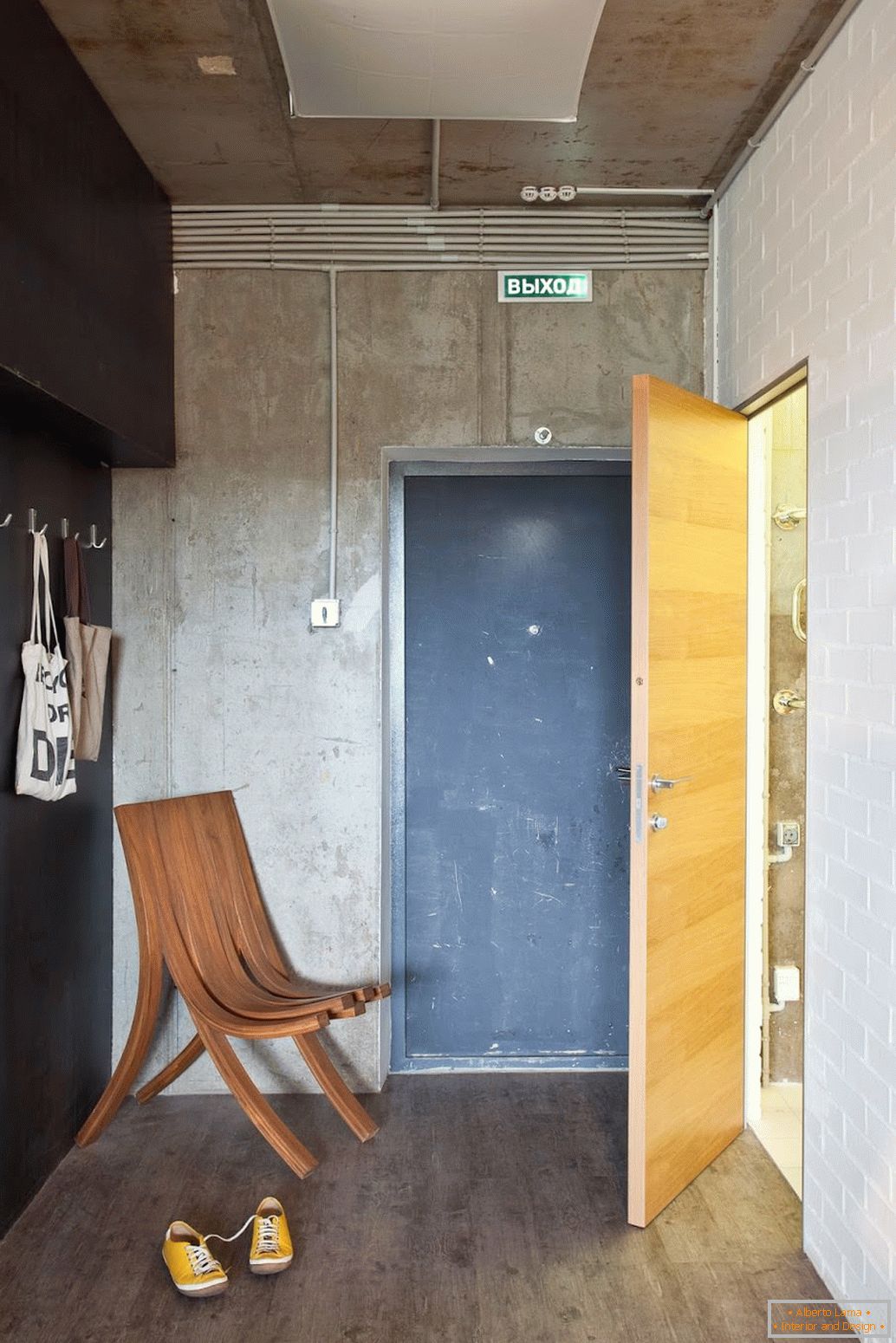 Now we see that ordinary concrete can be used like any other materials for decoration in a modern style.