Cozy The Queens Park House project was designed by architect Fox Johnston in Sydney, Australia. The main task for him was to create a large house for a growing family. The residence is made using white brick and wood with small contrasting inserts of black elements. The combination of wood and white will always be actual and beautiful.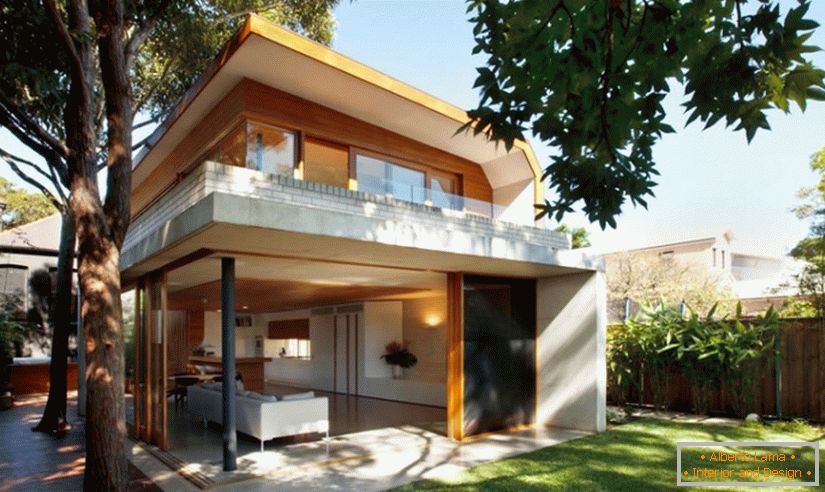 The house turned out to be quite spacious, which meets the requirements of a young family. It consists of two floors: on the second floor there are bedrooms, on which there is a cozy wooden staircase, on the ground floor there is a living room that flows smoothly into the dining room and further into the inner courtyard. The dining room from the inner green courtyard is separated by a large glass sliding door, so even if it is closed, the line between the street and the house will still be just as palpable.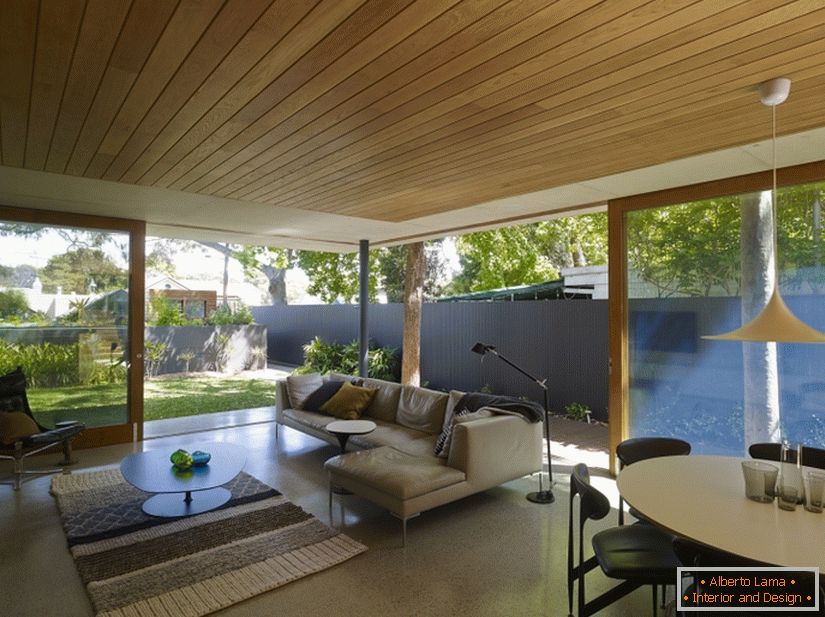 The floor of the second floor is made of parquet, on the first floor using concrete slabs. The house has almost no opaque walls, except for some walls in the bedroom - this allows to ensure good natural lighting in the house, as well as to make it warmer, although the weather in Sydney is rarely cool enough.
Photogallery Total | 19 pictures