Lovers of domestic plants will confirm that there is nothing easier than to fill your house with small home plants, because there will always be a mass of corners where they can be placed. But when it comes to large copies of domestic vegetation, creativity in the selection of a suitable place can be exhausted.
You might think that the only suitable place for a beautiful palm tree is the corner of the living room, but we want to tell you about other options. Read about the top 10 places in the house for large domestic plants.
The empty corners are the most obvious place for indoor vegetation, but do not turn the living room into a hotbed. Your favorite spathiphyllum will also look good in the corner of the bedroom, and the fern will perfectly acclimatize in the bathroom. Try to think outside the box and do not be afraid to decorate with live plants and other empty corners of your house.
One of the places in the house that we almost do not pay attention to is the upper part of the bookshelves. If they do not reach the ceiling, there is always enough space between the top shelf and the ceiling. Place your home plants higher, decorating and visibly enlivening this boring part of the interior.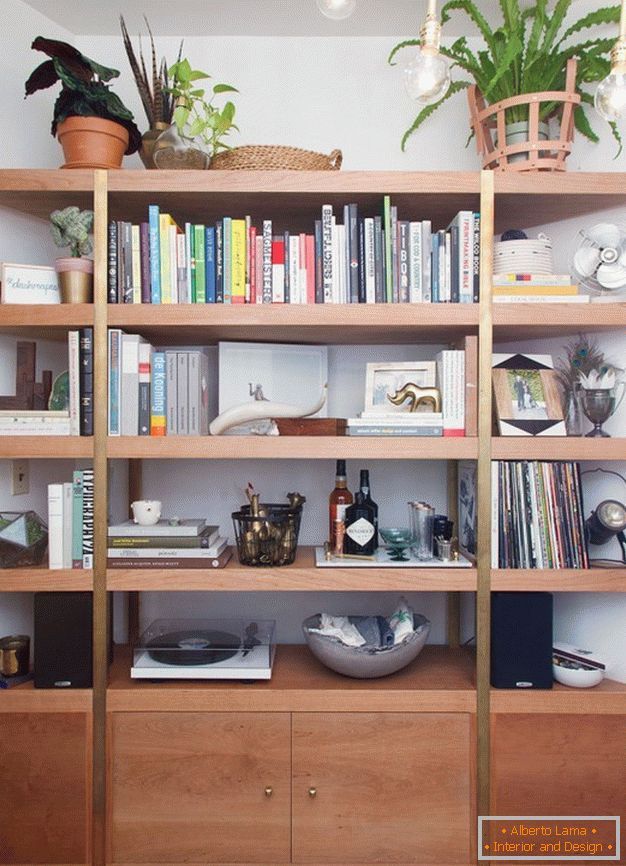 Are you lucky and you have very high ceilings? This feature of the interior not only makes the room much more spacious, but also creates a lot of boring and empty corners. Get a curly plant with lush foliage - such as, for example, scindapsus or English ivy - which will decorate every empty corner.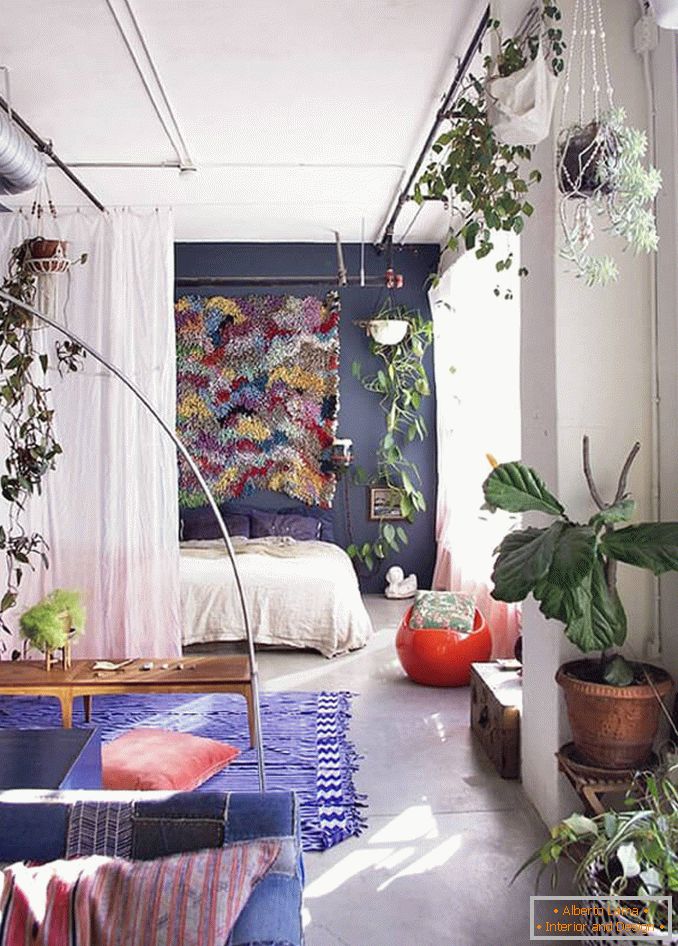 Windows are a wonderful place for sun-loving plants. The bench near the window is ideal. The benefit is not only that the plant will be pleased with the abundance of sunlight, but also that its foliage will save you from having to buy curtains. A win-win option for everyone.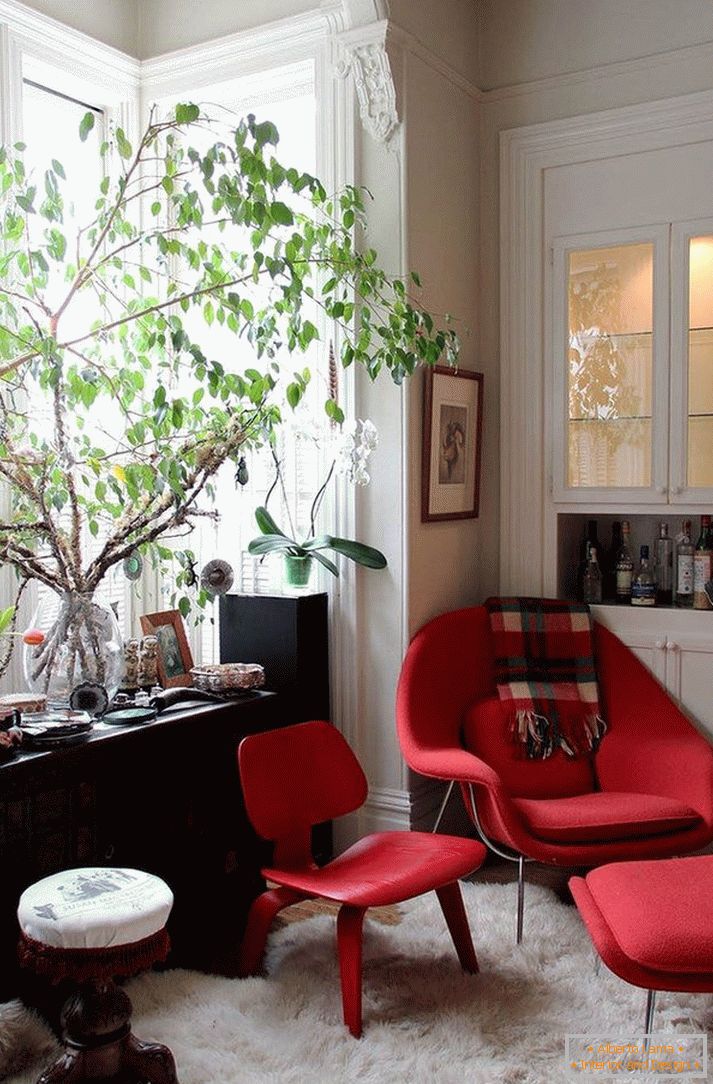 Those who prefer home plants with voluminous foliage to high plants have probably faced problems in locating such plants in the interior. But it's possible that you did not think of one suitable place: right in front of you. Quite right: such a plant can be nicely placed directly on the chest of drawers. High enough for the leaves to grow freely - and you get an excellent living decor element, instead of trinkets that simply collect dust.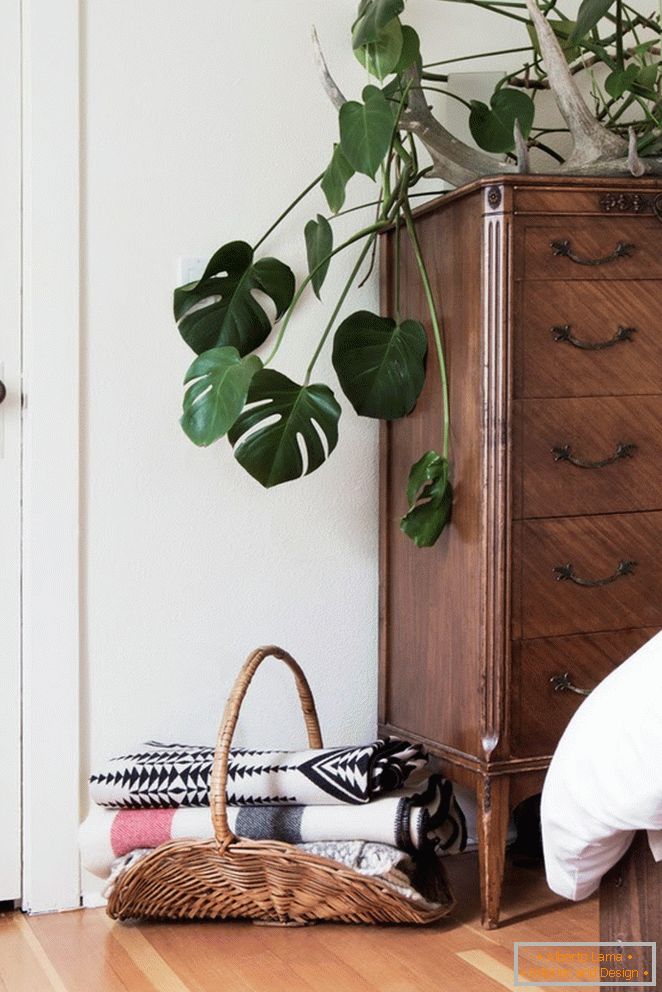 If you, decorating the interior with plants, want to bet on the effect, you should try this technique. Instead of placing large plants on the floor, think of a way to raise them higher. In this way they will definitely create the desired impressive effect.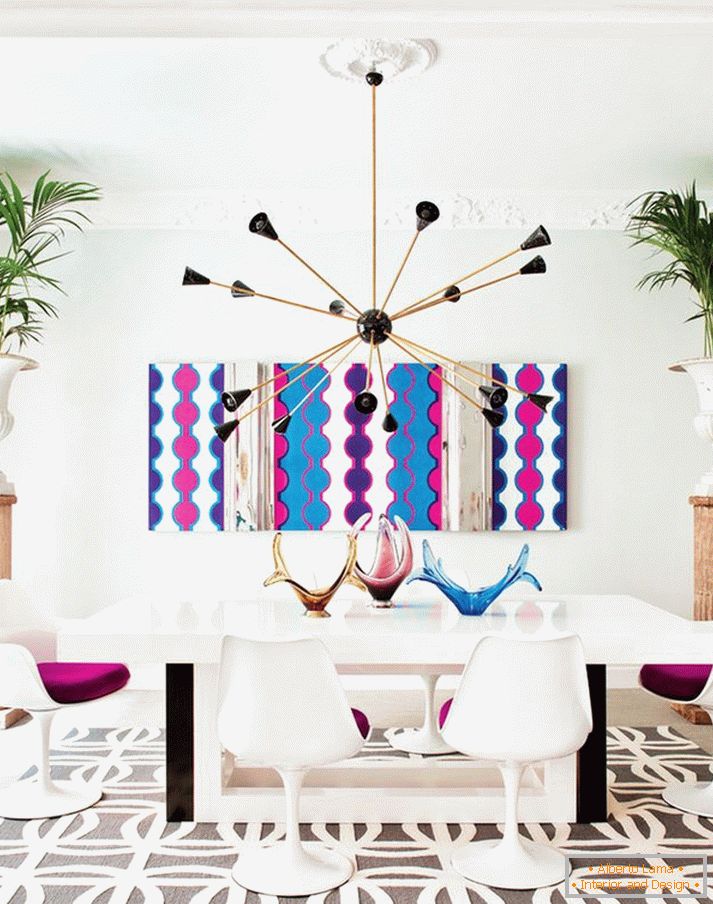 Do not forget about the bathroom. Put a fern or spider in a corner or on one of the lockers. And if in your bathroom there are no windows at all, get the biggest sanseweru from all possible and put it there.
A non-working fireplace can present many possibilities for decoration, but sometimes it is difficult to decide how to decorate it. We advise you to put a plant in the fireplace. A lush fern or dracaena - you can easily make sure that the living greens will change for the better the dull and dark fireplace mantel.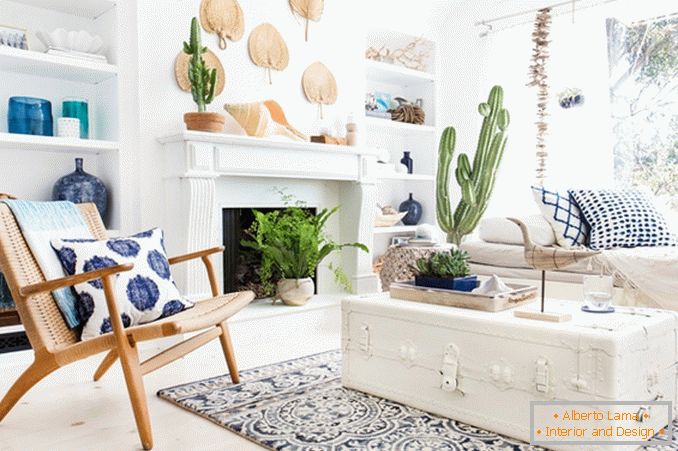 Every home should have a reading corner ... with a large house plant. Just home plants have a wonderful calming effect. Remembering this, it would be reasonable to put a palm tree in the reading corner or hang a scindapus over the armchair.
Is your kitchen lacking greenery? Put home plants on lockers or top shelves: this is a simple way to fill previously vacant niches, and you will have to look there only once a week (or even less often) to water the plants.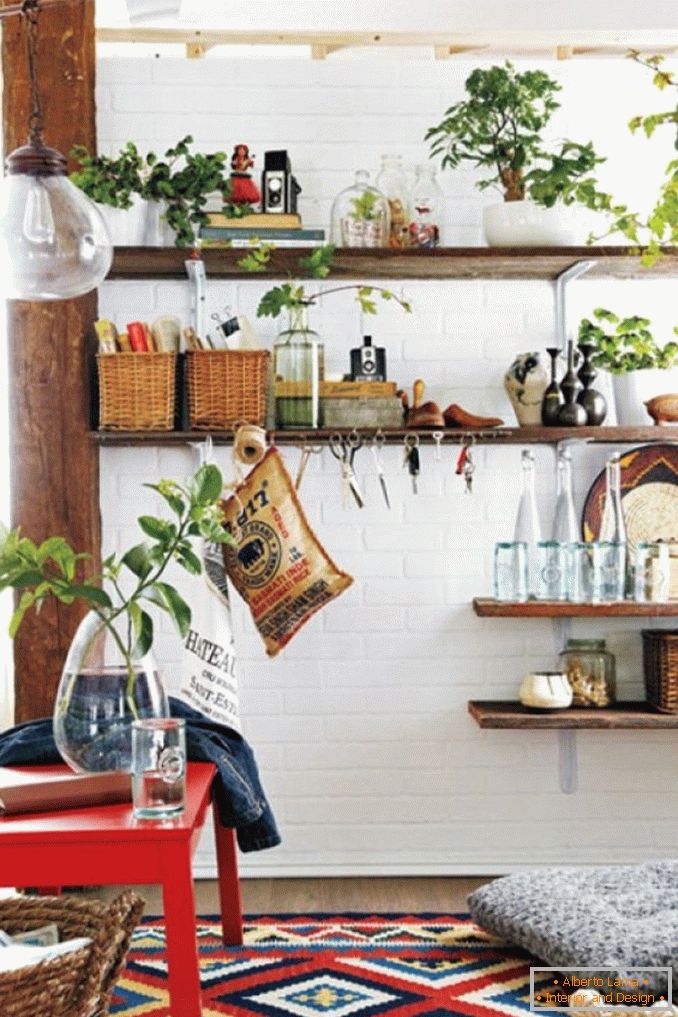 Photogallery Total | 10 pictures